Kristian Rouz — A selection of Latin American currencies posted gains against their major peers Friday after US President Donald Trump urged an increase in their FX rates. The rally was led by the Brazilian real, joined by the Mexican peso, amidst the increased investor confidence of deeper trade and investment cooperation with the US.
Brazil's real was up 2 percent at the end of the day Friday, the Chilean peso rose 0.57 percent and the Mexican peso inched up 0.06 percent.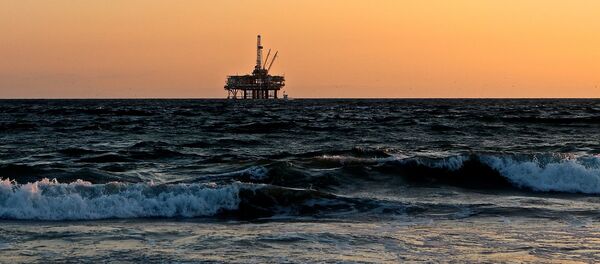 This rally followed Trump's criticism of the Federal Reserve's policies of higher interest rates — which is supportive of the dollar's strength in the international currency markets. Trump said that the Fed's ongoing tightening cycle hampered the international competitiveness of the US, particularly in the face of currency devaluations in certain overseas economies.
"China, the European Union, and others have been manipulating their currencies and interest rates lower, while the US is raising rates while the dollars gets stronger and stronger with each passing day — taking away our big competitive edge," Trump said.
Lower central bank interest rates discourage investment influx, resulting in a weaker national currency FX rate. In turn, a weaker currency enables greater competitiveness of national exports in the global market — as these goods become cheaper after their price is converted into other currencies.
READ MORE: Brazil's Stocks on Rise After Ex-President Lula da Silva Convicted of Corruption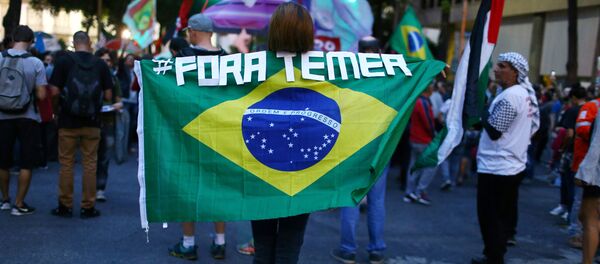 With the Fed's tightening cycle, it's vice versa — a greater investment influx into the US supports a stronger dollar, American goods are becoming more expensive, and the effective international demand for US exports drops.
Trump's comments of Fed policies — coupled with several recent statements from top administration officials on Latin American trade — encouraged the expectations the dollar could weaken further against local currencies. This would support an increase in American exports to Latin American countries.
An additional aspect to the surge in Latin American currencies — some investors have been cashing out on the dollar's strength amid expectations of a policy action that would render the dollar weaker.
However, Latin American currencies — just like other emerging market assets — have been under downward pressure in recent months due to the persistent structural inefficiencies of their respective economies. For example, Argentina had a massive currency crisis just weeks ago due to its exposure to dollar borrowing — and other countries are facing similar risks.
READ MORE: Oil Price Gains Continue, Driven by Greater US Demand
"The economy is performing below its potential, public debt is high and rising, and, even more importantly, medium-term growth prospects remain uninspiring," the International Monetary Fund (IMF) said in a note about the state of the Brazilian economy.
Brazil is in for a presidential election this coming October and the real has gained additional support amidst reports that several major parties are leaning towards supporting the right-wing candidate Geraldo Alckmin.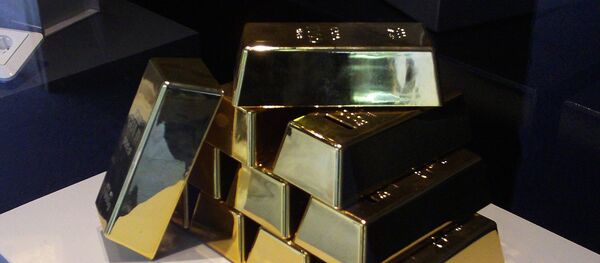 Alckmin is seen as a market-friendly candidate, advocating for a decrease in governmental interference in the private-sector economy, which potentially could boost Brazil's investment appeal.
This despite the Brazilian economy having a massive state sector, for example, the nation's oil giant Petrobras is a semi-public enterprise, generating a significant portion of Brazil's influx of hard currencies.
"It does not mean Alckmin will win, nor does it immediately affect his performance, but it brightens the outlook for investors and markets," Alessandro Faganello of Sao Paulo-based Advanced brokerage said.
READ MORE: Trump Repeatedly Suggested Invading Venezuela, New Report Says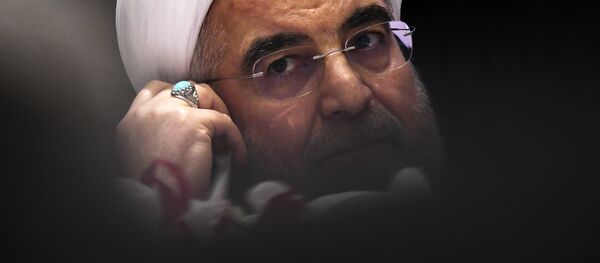 Trump's comment also spurred a mild exodus from the dollar across the globe, as investors are expecting a short-term depreciation of the US currency. However, this FX rate dip might be short-lived, as the Fed will have to continue raising its interest rates until they are set in at least the "neutral" 2.75-3-percent range (currency at 1.75-2 percent).
Further tightening in US monetary policies is also expected in the light of the widening fiscal stimulus by the Treasury Department. Tax cuts and elevated budget spending could overheat the economy in a low-rate environment.
All that being set, the Trump administration is likely to look for other ways to boost the international competitiveness of US goods, as current policies have significantly restricted America's ability to play the game of currency devaluation.