Director of National Intelligence Dan Coats told a security conference Saturday he's sure the ball "has been looked at very carefully."
During their joint news conference after the summit in Helsinki, Vladimir Putin gave the ball to Trump after answering a question on Syria. One of the reporters asked Putin if the "ball is in the Russian court" regarding cooperative efforts in Syria.
"Speaking about having the ball in our court in Syria, President Trump has just mentioned that we've successfully concluded the World Cup. Speaking of football, actually…" Putin said, stepping away from his podium and retrieving a 2018 World Cup soccer ball. "Mr. President, I will give this ball to you, and now the ball is in your court."
Trump responded by saying that the ball would go to his son Barron.
During their joint press conference, President Putin presented President Trump with a soccer ball. The United States will co-host the World Cup in 2026. pic.twitter.com/FlLsJe1xmc

— The White House (@WhiteHouse) 16 июля 2018 г.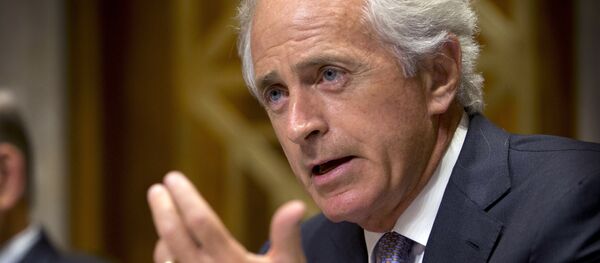 ​Following the news conference, US Senator Lindsey Graham (R-SC) came down on the summit and, by connection, on the infamous ball.
"If it were me, I'd check the soccer ball for listening devices and never allow it in the White House," Graham tweeted.
The US Secret Service says security checks are standard for all gifts to the president.
The US will co-host the World Cup in 2026 along with Canada and Mexico. Qatar will play host to the championship in 2022. Vladimir Putin handed a similar ball to the Emir of Qatar one day before meeting with Trump.