The US oil industry, which is already feeling the pinch of Washington's sanctions imposed upon Russia, is pushing against tighter sanctions on Moscow. They fear the new restrictions could impact their investments in the world's biggest oil producing country, Reuters reported, citing congressional sources on Friday.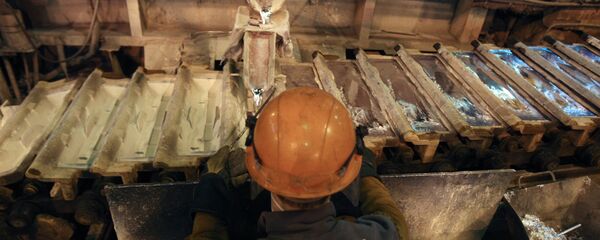 The US Congress is mulling over a bill which, if passed, would toughen sanctions on Russia if it transpires that Moscow's alleged meddling in the US election had gone even further than initially believed, the agency wrote.
Even though most of the sources Reuters spoke to refused to name the companies coming out against new sanctions on Russia, one Senate aide said that the US-Russia Chamber of Commerce was raising concerns about the legislation.
The Texas-based chamber, which is a non-profit organization, brings together leading US oil and gas companies, such as Exxon Mobil, who has previously opposed anti-Russian sanctions, and Chevron.
Opponents claim sanctions unfairly penalize US firms while allowing their foreign rivals such as Royal Dutch Shell and BP to operate in Russia.
The Chamber and company representatives did not respond to requests for comment.
This year ExxonMobil will exit some joint oil ventures with Russia's Rosneft citing Western sanctions first imposed in 2014 and further expanded by the US Congress in 2017.
READ MORE: ExxonMobil Says $2 Mln Fine for Alleged Russia Sanctions Violation 'Unfair'
Bending under pressure, ExxonMobil and its affiliates said they would abide by the legislators' demands.
On June 17, 2018, Paul Ryan, Speaker of the US House of Representatives, said that Congress was ready to consider a new package of anti-Russian sanctions over Moscow's alleged interference in the 2016 US election – a claim Russia has repeatedly denied.