Quick to ramp up oil output under pressure from the US, Saudi Arabia has discovered that global markets might not need it, at least for now, The Independent wrote, citing financial experts.
In May, Riyadh's crude oil production spiked to a three-year high in response to Washington's demand that the oil-rich kingdom help keep gasoline prices in check and fill the supply gap when US sanctions on Iran enter into effect in November.
However, the Saudis are now hard put selling their extra oil, privately admitting that they may have been too quick in jacking up oil output.
"Saudi Arabia and several other members of the Organization of Petroleum Exporting Countries (OPEC) have increased exports sharply ahead of sanctions on Iran, and the timing mismatch between these effects is pressuring oil prices," Martijn Rats, global oil strategist at Morgan Stanley, said.
Late last month, Saudi Arabia, along with several other OPEC countries and Russia, agreed to boost its aggregate daily output by about one million barrels amid production disruptions in Venezuela and Libya and the expected drop in Iranian oil exports.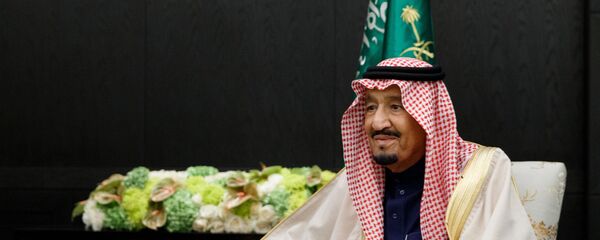 Oil prices have since backed off to about $73 a barrel after hitting a three-year high of $80 in May as Libya restored some of its halted output and the escalating US-China trade war stoked fears about the strength of demand.
"[The Saudis] are pushing out a heck of a lot of crude right now, and they're worried about the downward pressure on prices," Mike Wittner, head of oil market research at Societe Generale SA in New York, said.
"They are trying to thread a needle right now, and the width of that needle is $70 to $80," he added.
However, the highly uncertain impact of US sanctions on Iran's oil exports are believed to play a big part in determining the final oil output figure and price.
According to the International Energy Agency, Iranian oil shipments to Europe slumped by about 50 percent in June. However, oil industry experts believe that a more significant supply gap won't come until sanctions enter full force in November.
Before that happens, Saudi Arabia is likely to have problems finding buyers for the extra crude it has pumped responding to Washington's request.
The problem is being compounded by falling demand for crude in Asia.
Bloomberg's tanker tracking figures show that since July 1, Saudi oil exports have slumped by about 500,000 barrels a day to 6.7 million compared with the same period in June.
In a statement released on Thursday, the Saudi Energy Ministry said that crude exports for the whole of July will be in line with last month's figures and are expected to decline by 100,000 barrels a day in August.
READ MORE: Iranians Believe Trump-Saudi Deal on Oil 'Part of Regime Change' Plot — Prof.
In June, President Donald Trump put the blame for rising oil prices on OPEC, which he said is "100 percent" manipulating the world market and "must stop."
"They have to put out another two million barrels in my opinion," Trump said in an interview with Fox News.
Iran Oil Minister Bijan Namdar Zanganeh said any production increase above limits agreed to by OPEC would "breach" the deal, according to a letter he sent to OPEC President Suhail Al Mazrouei and distributed by the Iran Oil Ministry's news service Shana.
OPEC should reject the US call for a production increase, which is "politically motivated against Iran," Zanganeh said.