New Delhi (Sputnik):  Dharmendra Pradhan, India's oil minister said on Monday that Iran has become the second largest supplier to India's state-owned oil refiners, replacing Saudi Arabia as the refiners took advantage of steeper discounts offered by Tehran. India's state-owned refiners expanded oil purchase from Iran between April and June despite the US sanctions on Tehran.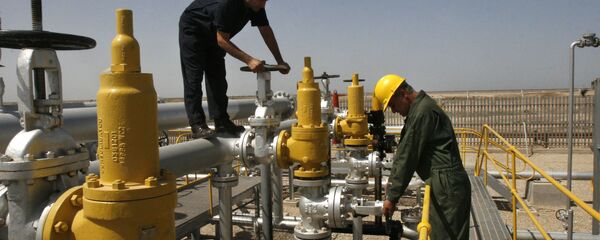 In a written reply to a parliament question, the minister announced that state refiners imported 7.27 MMT (million metric tons) of crude oil from Iran in the first three months of the current fiscal year (April to June 2018). In the previous 12 months, India had imported 9.8 million metric tons from Iran which was far below the quantity imported from Iraq (29.66 MMT), Saudi Arabia (19.35 MMT), Kuwait (11.37MMT) and UAE (9.95 MMT).  
"Indian refineries import crude oil from diverse sources including Iran, depending on technical and commercial considerations," Petroleum Minister Dharmendra Pradhan told the parliament.
READ MORE: Iran Pledges to Secure Oil Supplies to India Amid US Sanctions Threat
The state refiners — Indian Oil Corp, Chennai Petroleum Corp, Bharat Petroleum and its unit Bharat Oman Refineries Ltd, Hindustan Petroleum and Mangalore Refinery and Petrochemicals — had curbed imports from Iran last year in protest against Tehran's move to grant development rights for the giant Farzad B gas field to other parties.
On May 8, 2018, the Trump administration announced that it was walking out of the Joint Comprehensive Plan of Action with Iran and subsequently indicated that it was considering re-imposition of sanctions on entities engaging with Iran, including those importing crude oil from Iran.
READ MORE: Iran Threatens to Shelve Special Privileges For India in Case of Oil Imports Cut
Earlier this month, Nikki Haley, US ambassador to the UN, had asked India to revisit its relations with Iran. However, the Indian government has repeated that the country will prioritize its crude oil purchases while keeping in mind matters of "national importance."