Iran's ground forces commander Brigadier General Kiomars Heidari has warned Washington and its allies to avoid trying to bring Iran's oil exports to a halt adding that the country's armed forces have everything they need to defend the nation, Fars News wrote.
"We support President Rouhani's threat to close the Strait of Hormuz, and the Iranian Armed Forces have warned about it for years," General Heidari emphasized.
The general repeated a similar warning made earlier this month by the Islamic Revolutionary Guards Corps Commander Major General Mohammad Ali Jafari who said that if Tehran were not able to export oil via the Strait of Hormuz, "no other country would be able to do so."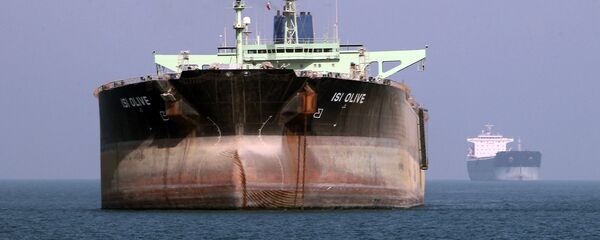 Iran's Supreme Leader, Ayatollah Ali Khamanei, has said that Washington wants to bring back the position it enjoyed in Iran prior to the 1979 Islamic Revolution and would not rest until it does.
Amid the current standoff with the United States, Tehran said it will continue cooperation with the European Union if the outcome of the July 6 Vienna talks shows promising signs. 
"If the process of the European foreign ministers' meeting in Vienna, which is aimed at encouraging Iran to cooperate, is promising, we will continue our cooperation with Europe," Rouhani noted.
But after the Vienna talks by foreign ministers from Iran and the five world powers (Russia, China, Germany, France and Britain) failed to meet Tehran's expectations with the EU's foreign affairs commissioner Federica Mogherini saying only that the sides had agreed to continue talking, including on economic measures, over how to save the Iran nuclear deal, the Iranian parliament unveiled a comprehensive list of moves to fight off sanctions.
According to information obtained by Fars News, the plan consists of a package of social and cultural measures to reinvigorate the country's economy and infrastructure against the US sanctions that come into effect on November 4.
READ MORE: Iran's Guards Say Strait of Hormuz for All or 'No One' Amid Looming US Sanctions
Following its withdrawal from the 2015 nuclear agreement with Iran, the United States has been ramping up pressure on its European allies threatening to penalize European companies which continue doing business with Tehran.