According to the Index, modern-day slavery involves "situations of exploitation that a person cannot refuse or leave because of threats, violence, coercion, abuse of power or deception." That could include child labor, forced labor, forced marriage and sexual exploitation.
​The report estimates that around 40.3 million people around the world lived as modern-day slaves in 2016. Many victims live in the Pacific, Central African and Central Asian regions. In the US, 403,000 people — that is, one in every 800 people — are modern-day slaves, a figure that is seven times higher than expected, the report states.
"The United States is one of the most advanced countries in the world yet has more than 400,000 modern slaves working under forced labor conditions. This is a truly staggering statistic and demonstrates just how substantial this issue is globally. This is only possible through a tolerance of exploitation," Walk Free Foundation founder Andrew Forrest said in news release last week.
Leah Obias, an activist for Damayan Migrant Workers Association, a grassroots organization of low-wage Filipino workers, told Radio Sputnik's Loud & Clear Monday that labor laws in countries like the Philippines and the exploitation of visa programs in the US work hand-in-hand to create a prime breeding ground for slavery. Edith Mendoza, a survivor of trafficking and modern-day slavery who is an organizer for Damayan, also spoke to Radio Sputnik to share her experience.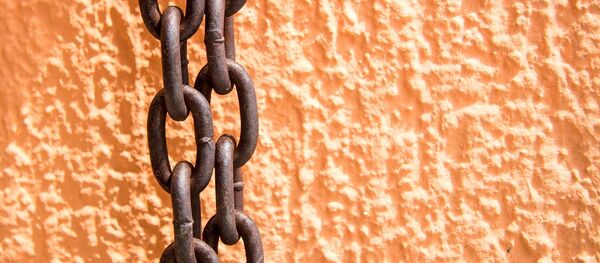 "We know from our experience that rather than being a thing of the past, slavery never really ended. It merely assumed different forms, which is mass incarceration in the US, and currently, modern-day slavery is a defining feature of the current immigration regime," Obias told Radio Sputnik.
"People are often surprised by these numbers, but it's more accurate to ask how can this not happen, given that the root causes of forced displacement to seek livelihood abroad really are the same forces that cause modern-day slavery. And so the fact that we have not addressed these root causes means that slavery continues and will continue in the future," she added.
According to Obias, the legacy of colonialism and the continued subjugation of the Philippine economy and society to the interests of wealthy multinational corporations and the political elite; massive unemployment in the Philippines; and backward labor policies exacerbated by the current regime under Philippines President Rodrigo Duterte are all factors that contribute to the modern-day slavery of Filipinos.
"One of these backwards labor policies [in the Philippines] is the policy of labor export [to countries like the US], which has intensified. There are still over 4,000 Filipinos leaving the Philippines every day according to official statistics. But we know that the actual numbers are much higher and approach 5,000 to 6,000. The creation of exploited visa programs here in the US, like the H-2A and the H-2B, cause widespread exploitation in the US," Obias told Radio Sputnik. The H-2A and B visa programs allow US agricultural companies to hire foreign workers on temporary visas to perform agricultural labor or services.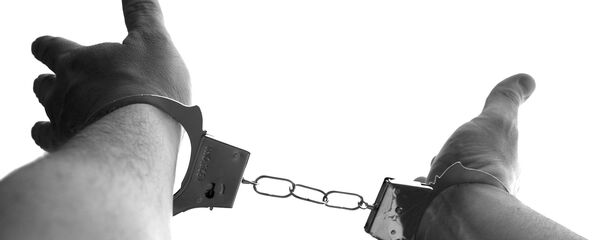 According to Obias, in addition to the agriculture, hotel, restaurant and factory industries, which are heavily reliant on immigrant labor, the domestic industry also exploits workers regularly.
For example, Mendoza was performing 82 to 100 hours a week of domestic work for diplomats in the US.
"I had to wake up very early at 6 a.m. and sometimes work straight until 1 a.m.," Mendoza told Radio Sputnik.
"I did the laundry, ironing and the nanny work, taking care of four boys. I did all house chores by myself. I shoveled the snow during the winter time without proper jackets and boots. I did not have proper heating and cooling in my room. My body was affected so much. My health deteriorated, and I still feel the impact of that today," she added.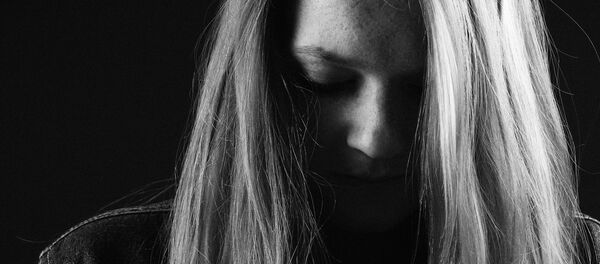 In the Index report, the Walk Free Foundation suggests that the US could cut down on modern-day slavery by making forced marriage illegal across all states, setting the minimum age for marriage at 18 and creating a national database of trafficking and forced labor cases for increased transparency among law enforcement officials.
"There is no quick solution to this, and governments, businesses and consumers alike must wake up to the fact that they must change their behavior if they wish to tackle this abhorrent issue, both at home and abroad," Forrest wrote in the news release.