The United States should not threaten Iran because they will receive a "strong, unimaginable and regrettable" response, Armed Forces Chief of Staff Major General Mohammad Bagheri said, according to the IRNA news agency.
On July 23, Iran made public an angry warning from US President Donald Trump that it risked dreadful consequences "the likes of which few throughout history have suffered before" if it made threats against the United States.
"Never, ever threaten the United States again or you will suffer consequences the likes of which few throughout history have ever suffered before," Trump said on Twitter in a direct message to Iranian President Hassan Rouhani.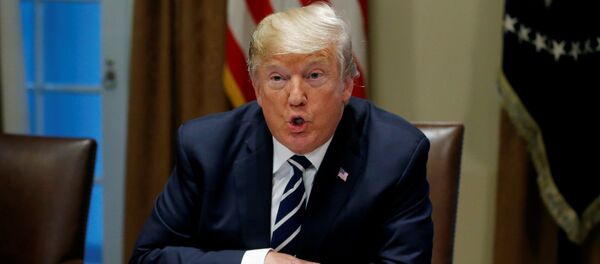 Earlier Sunday the Iranian leader had warned Trump not to "play with the lion's tail," saying that a conflict with Iran would be the "mother of all wars."
US Secretary of State Mike Pompeo said earlier that Iranians in Europe had been detained for preparing to conduct a terror plot in Paris.
An Iranian diplomat in Vienna was reportedly involved in a terror plot to bomb an Iranian opposition group rally in France on June 30.
Tensions between Iran and the US have significantly increased since Donald Trump's decision to withdraw from the Joint Comprehensive Plan of Action (JCPOA), also known as Iran nuclear deal, in May 2018. Trump also promised to re-impose sanctions against Tehran and any company that does business with the country.