Meadows announced the resolution filing via Twitter, saying "we have had enough."
I just filed a resolution with @Jim_Jordan and several colleagues to impeach Rod Rosenstein. The DOJ has continued to hide information from Congress and repeatedly obstructed oversight--even defying multiple Congressional subpoenas.

We have had enough.

— Mark Meadows (@RepMarkMeadows) July 25, 2018
​The resolution has nine co-sponsors.
ABC noted that since this is not a privileged resolution, it doesn't have to be acted on quickly.
US President Donald Trump has made no secret of his enmity toward Rosenstein, either.
I am being investigated for firing the FBI Director by the man who told me to fire the FBI Director! Witch Hunt

— Donald J. Trump (@realDonaldTrump) June 16, 2017
​Interestingly, both Meadows and Jordan were "shadow banned" on Twitter earlier Wednesday, Sputnik News reported, a practice that Twitter denies engaging in but in which searching for certain accounts on the social media site via the drop-down menu becomes impossible. Vice News published an expose of shadow-banning in practice Wednesday.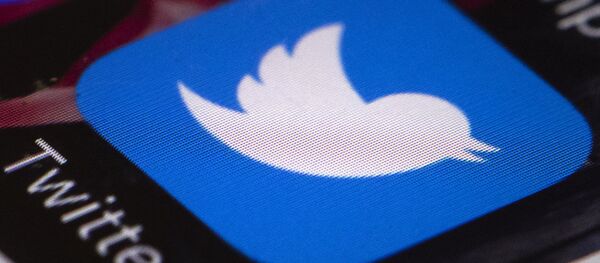 In the press release distributed Wednesday night, the lawmakers said:
"The impeachment articles come as evidence continues to mount regarding the Department of Justice's problematic decision-making during the 2016 campaign and conduct surrounding the transition to President Trump's administration in 2017. The impeachment articles are the result of nearly 9 months of unsuccessful Congressional attempts to force the Department of Justice (DOJ) to comply with oversight requests.
The failures cited within the articles include intentionally withholding embarrassing documents and information, knowingly hiding material investigative information from Congress, various abuses of the FISA process, and failure to comply with Congressional subpoenas, among others."
​"Multiple times we've caught DOJ officials hiding information from Congress, withholding relevant documents, or even outright ignoring Congressional subpoenas — and now we have evidence that Mr. Rosenstein signed off on a document using unverified political opposition research as a cornerstone of a FISA application to spy on an American citizen working for the Trump campaign."
"This level of conduct, paired with the failure to even feign and interest in transparency, is reprehensible. And whether you're a Republican or a Democrat, this kind of obstruction is wrong — period."

"The stonewalling over this last year has been just as bad or worse than under the Obama administration," Meadows said in a statement released Wednesday evening. "For 9 months we've warned them consequences were coming, and for 9 months we've heard the same excuses backed up by unacceptable conduct. Time is up and the consequences are here. It's time to find a new Deputy Attorney General who is serious about accountability and transparency."
Despite its claim to be investigating supposed Russian meddling in the US electoral process and possible collusion with Trump's presidential campaign, Mueller's indictments of Trump's campaign officials have only targeted white collar crimes that happened before Trump even announced his candidacy. House lawmakers have pressed for the Mueller indictment to end and as Number 2 in the DOJ, Rosenstein is the person in charge of that process.