On Friday, the surviving victim of Amesbury poisoning incident, Charlie Rowley, was discharged from the hospital and is now under police surveillance.
"What happened with the UK citizen is not within the competence of the embassy and is not part of the scope of the Russian consular services. But because the UK police, politicians and media consistently link Amesbury incident to the Skripals case, the Russian side continues to insist on access to investigation, which is now being conducted 'behind closed doors,'" the embassy's spokesman said.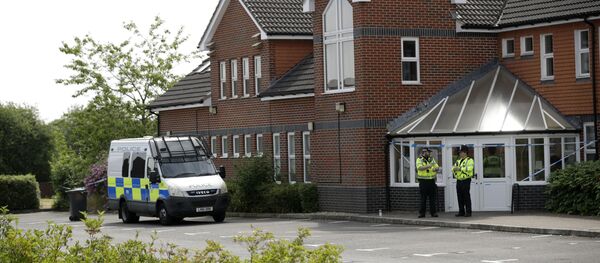 The diplomat referred to the victim's brother, Matthew Rowley, who said that Charlie was locked up in a separate room without access to news and deprived of the opportunity to go outside.
"The police gave him a phone and, of course, controls his conversations, which reminds us of the situation with Sergei and Julia Skripals, whom UK authorities hid from the UK and international public under far-fetched pretexts. It seems that patients were 'discharged' from the hospital with the main goal of not allowing their free communication with the outside world. This is an element of the general line of the UK authorities to classify information that could shed light on what really happened in Salisbury and Amesbury," he concluded.
READ MORE: Salisbury & Amesbury Cases: Top 5 Unsubstantiated Pieces of 'Evidence'
On July 4, the UK police reported a "serious incident" in Amesbury, where two people were exposed to an unknown substance and were hospitalized in critical condition. Shortly after, the UK police announced that the couple, Dawn Sturgess and Charlie Rowley, were believed to have handled an item allegedly contaminated with the same military-grade nerve agent which was allegedly used in a recent attack on former Russian double agent Sergei Skripal and his daughter Yulia in Salisbury, located several miles from Amesbury. On July 8, Sturgess died at the Salisbury District Hospital.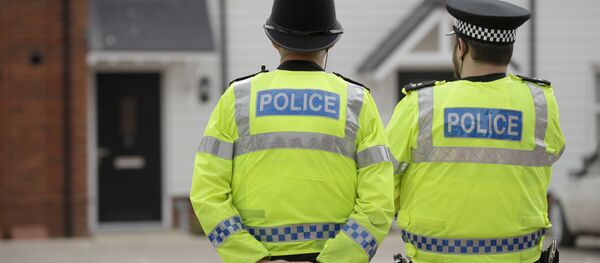 The Wiltshire county police said on Tuesday that they are removing cordons around John Baker House, the homeless shelter in Salisbury, where a victim of the Amesbury poisoning incident.
London accused Moscow of both attacks, which has never been supported by concrete evidence and has been refuted by Moscow.