New Delhi (Sputnik): Bricsmath.com — an online mathematics competition for students of BRICS member countries kicked off in India's national capital region on Wednesday. Trial rounds of the competition were held in Gurugram in the presence of diplomats from all five BRICS countries comprising Brazil, Russia, India, China and South Africa. 
READ MORE: Top 5 Things You Need to Know About BRICS Ahead of the 10th Summit
The successful trial saw a huge number of children from the national capital Delhi and its vicinity participating. After the trial rounds that will continue until September 9, the main round will be held, wherein participants from across India will compete against children from other BRICS countries in a 60-minute marathon math problem-solving contest.
© Photo : BRICSMATH.com /
BRICSMATH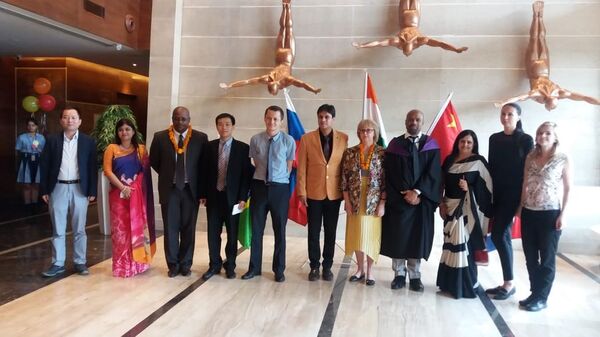 BRICSMATH
© Photo : BRICSMATH.com /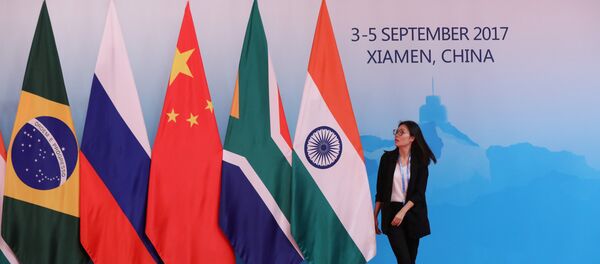 The trial rounds are basically for the purpose of practice and its results will not affect the outcome of the finals.
"Bricsmath.com is a real intellectual tournament promising to become a big celebration of mathematics for children of all countries. Interactive and remarkable tasks of the competition are presented in the gamified form and do not require any special preparation," said a speaker while inaugurating the event. 
READ MORE: BRICS Leaders at 10th Summit to Discuss US-China Trade War – Russian Minister
Tasks in the online mathematics competition are provided in 15 languages including English, Portuguese, Russian, Hindi, Chinese and the official languages of South Africa. The contest knows no boundaries, according to an official press release. The competition is free for all interested participants.