Before the talks with the US president in the White House, Juncker told reporters that Europe and Washingtons are "close allies, not enemies" and they should work together.
"We should focus on reducing tariffs," he added.
Trump, in turn, expressed hope that the transatlantic partners woul manage to negotiate a fair and reciprocal trade agreement, adding that he expects "something very positive to take place" during the talks with the EU.
READ MORE: BRICS Summit: 'South Africa Sees Chance to Become New Bastion of Free Trade'
Earlier in the day, Trump  proposed a mutual cancellation of "all tariffs, barriers and subsidies" in trade with the European Union in order to provide for a "fair trade." However, The Washington Post reported, citing three people briefed on discussions in the president's inner circle, that Trump still intends to go ahead with plans to slap 25 percent tariffs on nearly $200 billion in foreign-made automobiles later this year.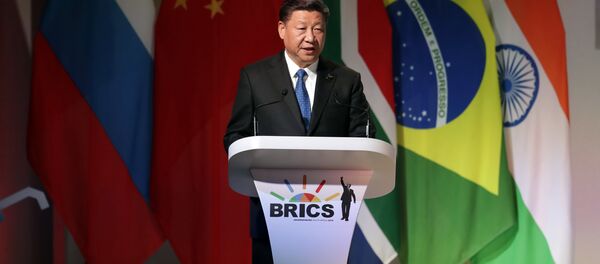 EU Trade Commissioner Cecilia Malmstrom announced that if Washington finally decides to impose duties on European cars, the EU Commission will introduce tariffs on US goods worth at least $20 billion.
The EU-US trade relationship has been tense since President Donald Trump imposed high tariffs on steel and aluminum imports in June. The European Union imposed its own barriers on US goods after Trump lifted the EU's exemption from those tariffs.
Trump had promised through his presidential campaign to change the country's trade policies by resorting to protectionism. After his inauguration, Trump started to fulfill his promises by withdrawing the United States from the Trans-Pacific Partnership (TPP), renegotiating the North American Free Trade Agreement (NAFTA) and imposing additional tariffs on its trade partners.