According to Ricardo Merlo, the new Italian government is post-ideological and a eurosceptic, but it still wants to be in the EU and keep the euro.
"This government is euro-skeptic. We want to be part of Europe and part of the euro area, but we want changes because we see that some of the European Union's policies have ultimately benefited banks and the bureaucracy that has formed around it," Merlo said.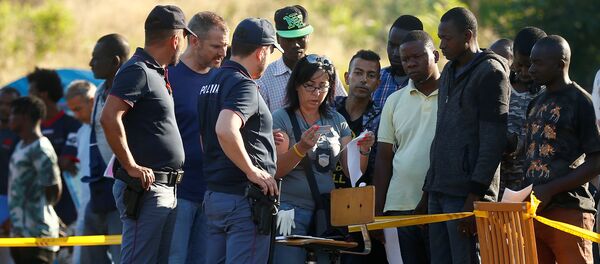 He went on to say that the Italian government needs an EU that will be closer to the people, which is why Italy included the topic of immigration into the European agenda.
"We want to invest in Africa for its development," the deputy foreign minister said. "Immigrants come to Italy or Spain, and it seems that then they represent a problem for the host countries. We say that they enter the territory of the EU, so instead of spending 5 billion euros on food for immigrants, we want to invest in Africa for its development. This is the solution," he added.
According to Merlo, it is necessary to influence the consequences, not the cause, of the migrant crisis. He said that a Marshall plan for Africa is needed so that people who want to migrate to Europe do it by their own choice and not because it is needed.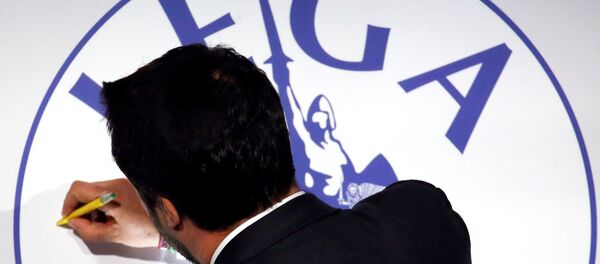 Earlier this week, Italy gave
Brussels
a five-week deadline to come up with a solution to the migration crisis, as its first attempt apparently didn't please Italy's right-wing government, which sealed off its ports from illegal migrants a month ago.
Matteo Salvini, Italy's right-wing interior minister dismissed the EU's latest solution to the migration crisis as insulting. "If they want to give money to someone else they can do so. Italy doesn't need charity," he said on Wednesday, as quoted by The Times.
The European Commission has offered to pay countries 6,000 euros per person to host migrants in secure centers on their territory. The offer seeks to engage more governments to help ease Italy's burden.
Simultaneously, Merlo spoke in defense of the government of Prime Minister Giuseppe Conte, who was earlier criticized for his ideological span, which included some ambiguous characters, such as Interior Minister Matteo Salvini, who occupies certain xenophobic positions, and the head of the Ministry for Family Affairs, Lorenzo Fontana, who professes extreme Catholic views. 
"The league was not born as a right-wing party, but as a requirement of the north of Italy on the issue of federal cooperation. I do not see extremes in this government. This is a post-ideological government, in which there are left and centrist, and right-wing elements," the deputy said.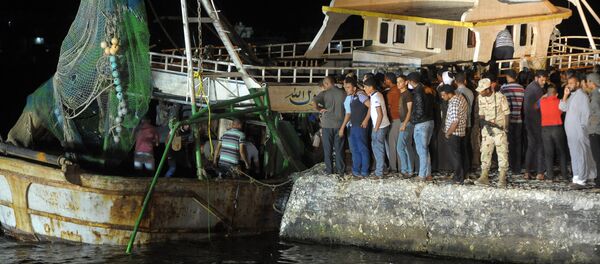 Talking about the economic situation in the country, the deputy said that there is a social policy of cash benefits in Italy for unemployed people. Currently there are 6 million poor people in Italy. On the other hand, there is a proposal to reduce taxes for medium and small enterprises.
Merlo, who spoke in favor of a trade agreement between the EU and Mercosur, stated that he supports the Italian government's call for rapprochement with such powers as China and Russia. 
"In the north and northeast of Italy, there are many businesses related to the Russian market. With regard to some countries, they want to come out of pragmatic positions on economic issues, whereas, others do not. If we are pragmatic, we apply it to all," the deputy said.
According to him, the economic structure of Italy is 99 percent composed of medium and small enterprises, accounting for 80 percent of the gross product and almost 60 percent of exports. There are fewer than 250 workers operating in each of these enterprises. 
"We want to open the markets and Russia and China represent fantastic markets where our products can be delivered," the deputy concluded.
The new Italian government, a coalition comprising the anti-establishment Five Star Movement (M5S) and the eurosceptic Lega party, led by Salvini, has consistently called for the lifting of anti-Russia sanctions and Moscow's reinstatement as a strategic mediator in the Syrian, Libyan and Yemeni crises, and a partner in counterterrorism efforts.