"The coalition aviation launched six consecutive strikes at Al Dilmi air base and Sanaa International Airport in the capital's north," the source with the Sanaa-based Defense Ministry said.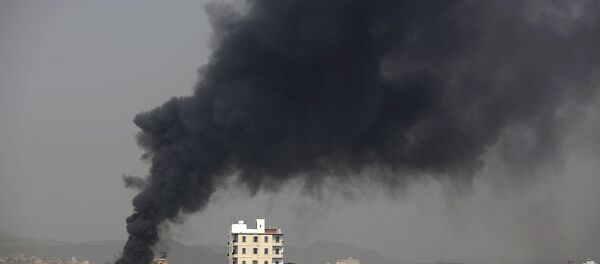 8 January 2018, 10:08 GMT
Saudi Arabia and its Arab allies launched a wave of 50 airstrikes in the past hours against Houthi rebel positions in Hodeidah, Hajjah, Amran, Saadah and Raymah provinces.
Yemen has been locked in a civil war between its internationally-backed government and Houthi rebels for over three years.