Earlier in the day, Ecuadorian President Lenin Moreno said Assange would ultimately have to leave the embassy where he has lived since June 2012. The UK Prime Minister's Office spokesperson told Sputnik that the United Kingdom and Ecuador continued discussing the situation around Assange but said the issue had not been raised during Moreno's latest visit to London.
"The National Communications Ministry says that President of the Republic [of Ecuador] Lenin Moreno did not order that Julian Assange leave the Embassy of Ecuador in London at any point," the ministry's statement read.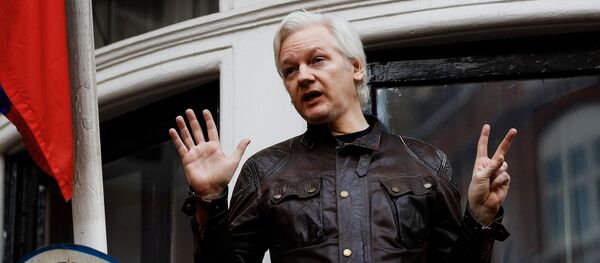 According to the ministry, Moreno said the issue should be resolved through the negotiations between Ecuador and the United Kingdom.
READ MORE: The Crucifixion of Julian Assange: 'Never Send to Know For Whom The Bell Tolls'
Meanwhile, Carlos Poveda, one of Assange's lawyers, told Sputnik on Friday that the legal defense team of Julian Assange was concerned over the position of the Ecuadorian government on the situation around the founder of whistleblowing organization WikiLeaks, as the government's representatives refused to meet with his lawyers.
"We closely followed the statements of President Lenin Moreno both in the United Kingdom and in Spain and we should note that the team of lawyers… asked for a meeting in London or Madrid, but they were told that the agenda did not allow such a meeting," Poveda said.
The lawyer noted that Moreno's statements caused concern because previously it had been officially stated that the Assange case would not be discussed during Moreno's trip to Europe.
"We know that Assange's issue is somehow being considered… which leads us into confusion. We are surprised by his personal position, which shows that he has never agreed with the granting asylum," the lawyer said.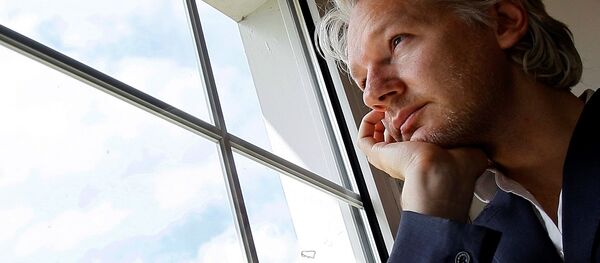 Assange took refuge in the Ecuadorian Embassy in London after being accused of sexual offences by Swedish authorities. While the charges have since been dropped, he still fears extradition to the United States, where he is wanted for leaking Iraq War logs.
In March, Assange's communications with the outside world were cut off after Ecuador accused the whistleblower of putting its good ties with London at risk. Moreno later ordered for the extra security at the diplomatic mission to be removed.