Earlier in the day, the Freedom Flotilla activist group said that the al-Awda ("Return") boat under the Norwegian flag carrying medical supplies had been seized, adding that the ship received a warning from the navy prior to the interception.
"The Israeli Navy intercepted a ship that followed from Europe with the intention of violating a legal naval blockade of the Gaza Strip…. The ship is being transferred to the port of Ashdod," the Israeli army said in a press release.
The navy explained to the passengers that they were violating the legal naval blockade, and that any humanitarian cargo can be transported to Gaza via the port of Ashdod.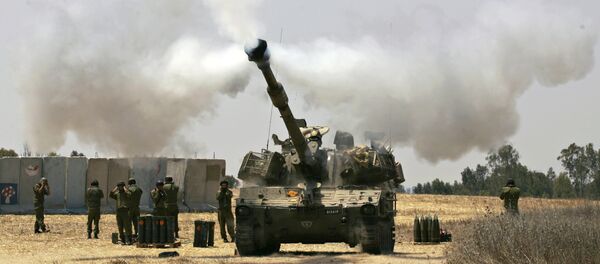 According to the activist group, there are 22 persons on board the al-Awda, including the crew, human rights activists and journalists from 16 countries, as well as a medical supplies worth 13,000 euros ($15,200).
READ MORE: Israel Army Says Nine Rockets Launched From Gaza
Another vessel participating in the action of solidarity with the Palestinians, called the Freedom yacht, is expected to try to break into the Gaza Strip under the flag of Sweden within the next two days.
The Israeli blockade of the enclave is explained by the need to prevent the supply of weapons to militants from radical Palestinian groups. Human rights organizations repeatedly send ships with humanitarian aid and solidarity delegations to the shores of the Gaza Strip.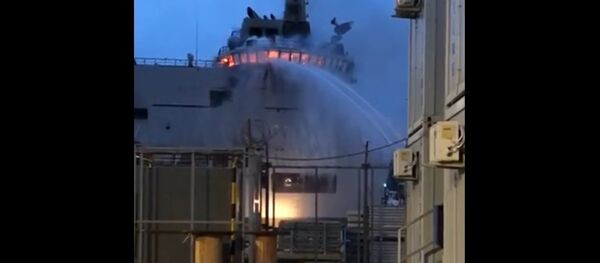 In most cases, interceptions were conducted without the use of force. An exception was the detention in 2010 of a caravan of six vessels that carried several hundred activists and thousands of tons of various cargoes to Gaza. In that incident nine members of the sail, Turkish nationals, who fiercely resisted the boarding group were killed.