Iranian Parliamentary General Director for International Affairs Hossein Amir-Abdollahian on Sunday congratulated the people of Syria on the victory over militants in the city of Quneitra and expressed confidence that the Israeli-occupied Golan Heights might also be liberated with the "endeavor of Syrians."
"Congratulations to Syria's people, armed forces and president on the liberation of the city of Quneitra from the clutches of al-Nusra Front* terrorists… The victory means that the liberation of occupied Golan Heights is also possible with the endeavor of Syrians," the lawmaker was quoted as saying by the Iranian Students' News Agency (ISNA).
READ MORE: Israeli Army Hit Launcher in Syria Which Fired Two Rockets Over Border, IDF Says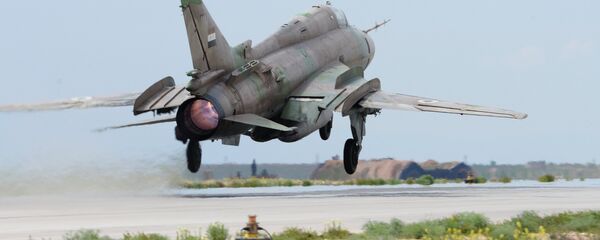 Tensions over the strategic
Golan Heights
have intensified in recent weeks amid the Syrian military's efforts to free the country's south from militant groups.
Israel occupied the Golan Heights in the 1967 Six-Day War with and annexed the territory in 1981.
The international community has never recognized the move, which has put further strain on Israeli-Syrian relations.
*al-Nusra Front (also known as Jabhat al-Nusra, Jabhat Fatah al-Sham) is a terrorist group banned in Russia