The program is yet another way for the US security state to create records for and watch people, web developer and technologist Chris Garaffa told Radio Sputnik's Loud & Clear.
Signifiers that could get you followed by a small team of armed, undercover air marshals could be anything as innocuous as fidgeting, having a "jump" in your Adam's apple, or exhibiting a "cold, penetrating stare." Every US citizen is appraised to determine whether they should be surveilled by Quiet Skies' prying eyes when they enter the country, according to agency documents.
"These are effectively undercover US marshals who are on planes and in airports, who are watching people," Garaffa said. While facial recognition technology has been introduced to US airports, "These are actually agents — since 2010, and I believe before that, because I remember a big outcry, you know, when the Patriot Act was introduced, about this sort of thing — who are watching people."
(Interview begins at 13:00)
​While the TSA has kept tabs on just about everyone who crosses their view, the Quiet Skies program was launched in March.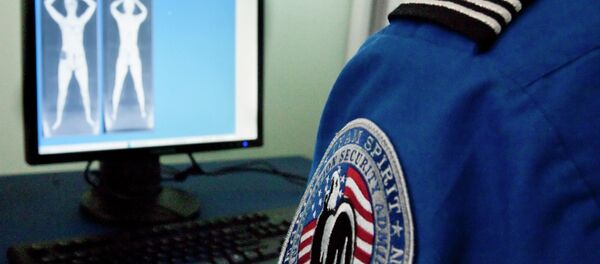 Air marshals onboard flights reportedly watch for out-of-pattern behavior, including whether a person sleeps or not, shaves, changes their clothes and more. Once you're added the to Quiet Skies list, a group of marshals will follow you on your next flight.
"Let's think about this, right? Being uncomfortable on a plane; I mean, how easy is it to be uncomfortable on those tiny little seats they keep downsizing? I mean, you don't even get a pack of peanuts anymore," Garaffa quipped.
"I certainly shift around in those seats and am visibly uncomfortable," he added. A lack of comfort is all but guaranteed unless "you're flying first class, but I'm sure the marshalls aren't up there."
Since the TSA was created in response to the terrorist attacks on America on September 11, 2001, there's no evidence that it has ever thwarted an attack. Meanwhile, in a 2015 field test of the agency's efficacy, Homeland Security Red Team officials tried to smuggle guns and bombs onto planes 70 times, and were actually successful in 95 percent of their attempts.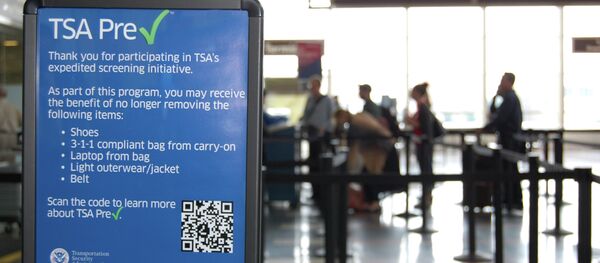 Some air marshals quietly vented to the Boston Globe that the new assignment could go beyond the US Federal Air Marshal Service's mandate, while others say it could be illegal because domestic surveillance without a warrant is generally a no-go in America.
Nonetheless, it appears to be a daily occurence. The Boston Globe received documents reportedly showing that about 40 to 50 people on the Quiet Skies list fly every day, about 35 of whom are followed and surveilled.
"They using all these different metrics to rate whether or not they think you're suspicious," Garaffa noted. "They say they're not using race as one of these, but I highly doubt that. The entirety of the surveillance state has been shown to target people because of race and religion."
"This is about the security state creating more records and monitoring people," Garaffa said.