More than 1,000 people have downloaded schematics that would allow them to 3D-print an AR-15-style semiautomatic rifle themselves, says Pennsylvania Attorney General Josh Shapiro, days before they plans were even scheduled to be released.
The plans were uploaded online by the company Defense Distributed, which is responsible for the development of the world's first 3D-printed gun, "The Liberator." The company had been forbidden from sharing the schematics online by former US President Barack Obama's administration, but later reached a settlement agreement with the current US leadership.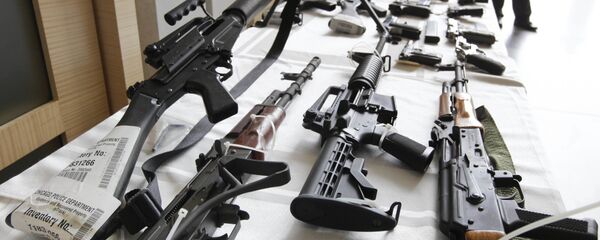 Defense Distributed pledged to upload the schematics by August 1.
Josh Blackman, the company's lawyer, confirmed that more than 1,000 downloads had occurred, but didn't confirm that the downloads took place between Friday and Tuesday, as Shapiro claimed. Blackman didn't elaborate on how many schematics have already been uploaded and what schematics exactly have been downloaded. The company offers several models on its website.
He did say, however, that the company would fight Pennsylvania's efforts to block the company's IP addresses, as the state seeks to limit the amount of so-called "ghost guns" — unregistered weapons — both within and outside the state.
"One state cannot censor the speech of a citizen in another state," Blackman said. "This is a free speech case. This isn't a gun case."
In the meantime, Washington State Attorney General Bob Ferguson is planning to file a multi-state lawsuit against the Trump administration for possibly allowing criminals and terrorists to gain access to weapon schematics.
"I have a question for the Trump administration: Why are you allowing dangerous criminals easy access to weapons?" Ferguson said in a statement Monday. "These downloadable guns are unregistered and very difficult to detect, even with metal detectors, and will be available to anyone regardless of age, mental health or criminal history. If the Trump administration won't keep us safe, we will."
The lawsuit would demand a reinstatement of the ban on exporting schematics — the very reason Defense Distributed was banned from uploading the schematics in the first place. According to Ferguson, these guns can be printed by anyone with a computer and a 3D-printer, and, as they lack serial numbers, they are virtually untraceable by law enforcement agencies.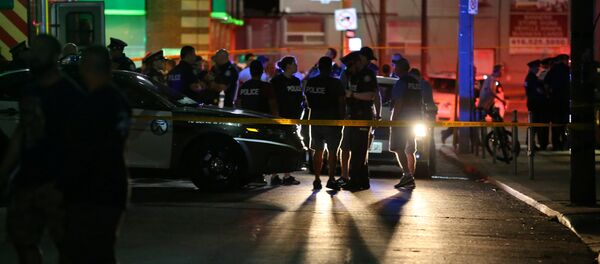 The seven other states joining the lawsuit are Massachusetts, Connecticut, New Jersey, Pennsylvania, Oregon, Maryland and New York, The Hill reports.
However, weapon experts believe these printed guns would be more of a curiosity than a real problem.
"[People banned from having guns] could print them themselves, but there are so many ways that a teenager or any other disqualified person could get their hands on a gun," Dr. James Jacobs, director of the Center for Research in Crime and Justice at the New York University School of Law, said in a recent interview with Sputnik.
"There have always been gunsmiths who make guns from scratch or out of kits that don't have serial numbers. They are called ghost guns, as you've mentioned," he added.
The schematics for Defense Distributed's first printable gun, "The Liberator," were published online back in 2012. The Obama administration demanded the schematics be removed, saying publishing them online effectively violated US' gun export laws. However, more than 100,000 downloads occurred before the schematics were taken down. The schematics still can be found via various torrents and data-sharing websites.