According to reports, Washington blocked the sale of some 25,000 M4 rifles to the country's police in 2016 amid accusations of widespread human rights abuses. Thousands of people have reportedly died in the Philippines over the course of President Rodrigo Duterte's war on drugs. Sputnik has talked about China's delivery of weapons and boats to the Philippines with Dr. Zhang Baohui, director of the Center for Asian Pacific Studies at Lingnan University in Hong Kong.
Sputnik: What do you make of China's decision to donate these boats and rocket-propelled grenade launchers?
Dr. Zhang Baohui: I think it is China's willingness to accommodate Duterte's agenda for the bilateral relationship. We need to understand that Duterte's highly anti-US stand was why he was elected. He said that as a US ally we are a pawn with Washington, which often interferes in our domestic affairs and abuses our national interests. And Duterte said that he wants to lean towards China and Russia.
But China has been cautious because China understands that the Philippines is an ally of the United States and so China doesn't want to present itself as a competitor of the United States. And so for the last two years, even though the diplomatic relationship, economic relationship has improved, the military relationship has remained very limited.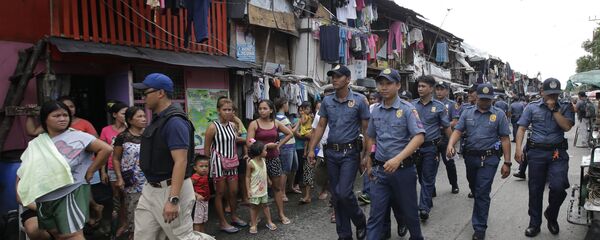 So I think that China wants to informally accommodate to Duterte's agenda. So that they are starting to supply limited numbers of light weapons to the Philippines. So that means the relationship is slowly changing, moving beyond the diplomatic, economic relationship and China is starting to play some roles in the Philippines' security affairs.
Sputnik: Earlier we mentioned that in 2016 the White House blocked the sale of some 25,000 M4 rifles, how will this move be viewed in the White House?
Dr. Zhang Baohui: Many Americans have been very nervous. They think Duterte's moving towards China will undermine the US alliances in Asia. And so they tend to view this in a kind of zero-sum perspective. And that is, I am afraid in increasingly the case because the China-US relationship could be moving towards a Cold War direction.
In a cold war, especially in a polar kind of the cold war scenario, both parties will view everything from a zero-sum perspective and that explains the serious and intense Soviet-US competition in the Cold War era. And today many Americans believe that China is the next cold war target and they feel that any changes in Sino-Filipino relationship would cause a lot apprehension. I think Washington would not like to see this kind of further improvement in the future.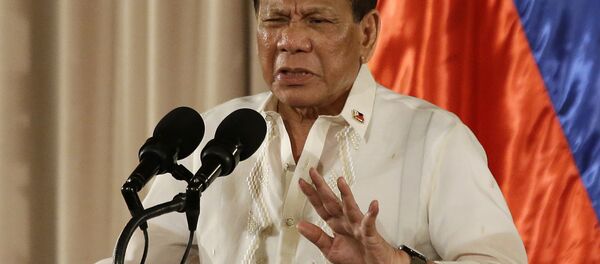 Nevertheless, I don't think the US needs to worry too much because their military relationship remains stable. The Philippines remain the US ally and the two regularly conduct joint military exercises both for their armies and for their navies. So I think although the US may have concerns, it doesn't need to worry too much.
Sputnik: President Duterte has vowed to maintain good relations with China despite the South China Sea issue, how much support does he receive for that in his home country?
Dr. Zhang Baohui: I think we need to separate the general public from the elite. The general public really doesn't care that much about the South China Sea issue. People have daily concerns that are about economic prosperity, jobs. But for the Philippino elites, many of them very much identify themselves with the Unites States. And they are also more mechanistic than the general public.
So they tend to reject Duterte's pro-China policy. However, I don't they can affect his China policy because Duterte is very much like Donald Trump. He's a strongman. He wanted all foreign policies; his popularity may not be that high among the elites he can nonetheless continue his both domestic and foreign policies, including the South China Sea policy.
Sputnik: Philippinos also want Mr. Duterte to reassert the Philippines' landmark arbitration award against China. How likely is Mr. Duterte to follow these calls?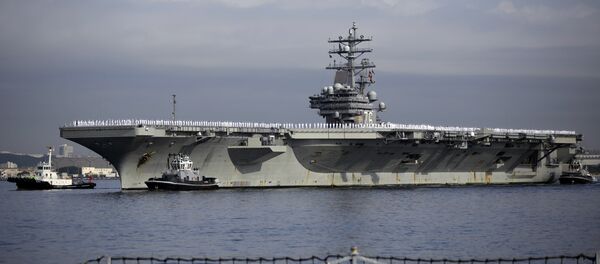 Dr. Zhang Baohui: I think that the chances are very low because Duterte has his own foreign policy visions. He thinks that the country needs to move away from its traditional alignment with the United States.
The future lies with China and only China can provide much of the economic aid to the Philippines. Also because of his personality, he enjoys fighting everybody else. He doesn't quit his fighting. He's very much like Trump and everybody criticizing Trump. For what? Trump insists he knows everything better than anybody else.
So I think Duterte very much mimics Trump and nobody can really perform and shape his foreign policy qualities. So I don't think then Philippines like him in the South China Sea thereby risking a conflict with China. Duterte said many times even if we push aside China we'll be smashed by China and we don't have a navy, we don't have an air force and the US will never defend the Philippines, that's what he said. So I think his China policy will continue for a while.
Sputnik: Duterte's ratings have slipped to the lowest level in history; apart from his war on drugs are there reasons behind his falling popularity?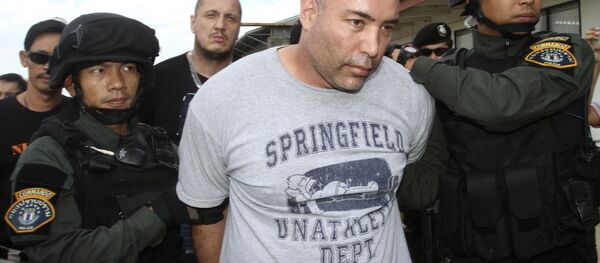 18 October 2017, 15:05 GMT
Dr. Zhang Baohui: That's probably due to the leadership style. Many people think that he's kind of authoritarian and the Philippines are actually a country with long-time democratic conditions and so that doesn't reconcile with the middle class and with the upper class.
So I think that's part of this popularity issue. Another problem is his personality – he's a man with a vengeance. For example, just last month he said that God is stupid. That country has a very large population who are Catholics.
The views and opinions expressed by Dr. Zhang Baohui do not necessarily reflect those of Sputnik.