According to the News24, many Zimbabweans arrived at the polling stations a few hours before their opening.
The presidential ballot includes 23 names. The main contenders are 75-year-old Mnangagwa from the ruling Zimbabwe African National Union-Patriotic Front (ZANU-PF) party and 40-year-old Nelson Chamisa from the opposition Movement for Democratic Change (MDC) party.
READ MORE: Zimbabwean VP Classifies Explosion at Presidential Rally as Terror Attack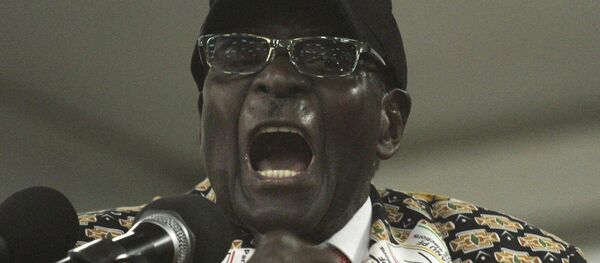 Almost 130 parties, including the ZANU-PF and MDC, are participating in the parliamentary election.
In November last year, Mugabe, who ruled Zimbabwe for three decades, was impeached by the Zimbabwean parliament at the age of 93. Emmerson Mnangagwa, the former vice president, was sworn in as Mugabe's successor to serve the remainder of Mugabe's term, which expires this year.