Moreno added that "a way out that defends his rights, mainly his right to life, and that at the same time can give Ecuador the possibility of not having what undoubtedly represents a problem for our country."  Radio Sputnik has discussed Julian Assange's options with Julian Burnside, a prominent Australian civil liberties attorney and member of Assange's legal team.
Sputnik: President Moreno has called for Julian Assange to accept a penalty for breaching UK bail conditions. Are there any options for Mr. Assange?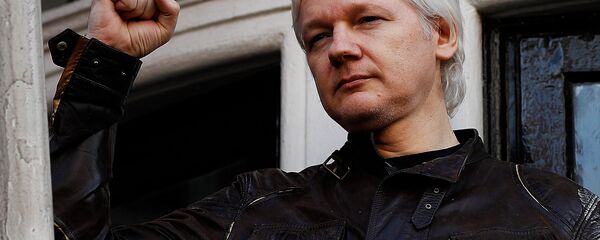 Julian Burnside: The main option for Assange is for the Australian government to step in and help him by doing a diplomatic deal with the British, which should not be difficult to do, which would enable him to leave the Ecuadorian Embassy and travel safely back to Australia.
Now, if the Americans want to extradite Assange they could apply to an Australian court for that to happen and they would have to demonstrate to an Australian court that there is some charge that he should be taken to America to answer.
There's one little thing that I would correct in your introductory comment. He has not been charged with anything. He is not facing any charges of any sort anywhere, but what he fears is that if he walks out of the Ecuadorian Embassy, the British will arrest him, and they've threatened to arrest him, and charge him with breaching his bail conditions. They've also said, Jeremy Hunt, the new Foreign Secretary in Britain, has said that Assange faces serious charges. If he faces any charges, he's not aware of them.
It suggests that the British Foreign Secretary knows that America wants to get its hands on Assange. And the real danger of that, of course, comes from the fact that US Attorney General Jeff Sessions said that Assange's arrest was a priority and Mike Pompeo, the CIA Director, has said that it's time to call out WikiLeaks for what it really is. He called it "a non-state hostile intelligence service often abetted by state actors like Russia."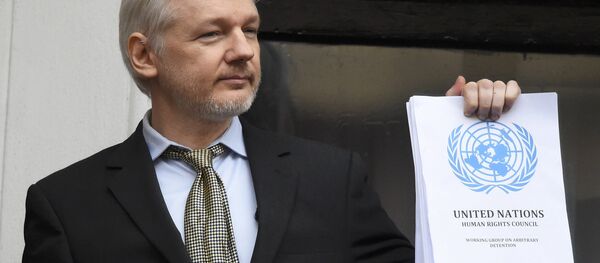 That's Mike Pompeo, whose voice I think needs to be listened to carefully and the difficulty with that is this – what WikiLeaks did was to re-publish or to publish the material that had been taken by Bradley Manning and it included, of course, the notorious collateral murder of innocent civilians being machine gunned to death from an American helicopter.
Now the difficulty with that is, that most people would never have seen that published by WikiLeaks, except that it was republished by the mainstream media across the world. No one is suggesting that Rupert Murdoch is going to be taken into custody or extradited to face charges in America. No one is suggesting that the people who run the mainstream press in Britain or in other countries should be extradited to America to face charges.
So the question is why is it that the Americans are so eager to get their hands on Assange and why is Australia so slow to come to the aid of an Australian citizen who's clearly facing difficulty?
Sputnik: How serious are these charges if Mr. Assange does accept the condition? What consequences can it have for the WikiLeaks founder?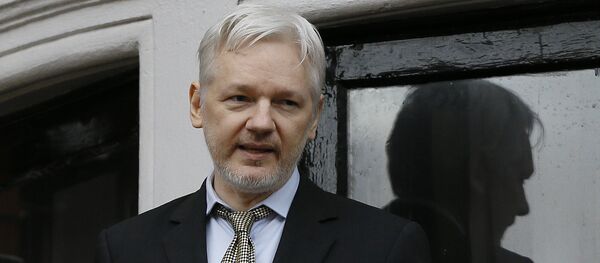 Julian Burnside: The thing is that we don't know what, if any charges he is facing. The reference to serious charges was made by Jeremy Hunt, the new Foreign Secretary in Britain, and that's what's very worrying because it does suggest that the Americans have been talking to the British; saying that they want to get Assange into America.
But, of course, if he's taken to America then it's pretty easy to see that they will treat him the way they treated Bradley Manning, who was held in dreadful conditions in jail for, I think, more than a year before he faced charges on which he was ultimately convicted and sentenced but later pardoned and had his sentence commuted by President Obama.
Sputnik: Some reports have stated that Julian Assange could be forced out of the embassy any time without a deal in place, is this likely?
Julian Burnside: I can't assess whether it's likely or not but what the new President of Ecuador has said is worrying and, of course, it raises the real threat that he's going to be kicked out.
And if he's kicked out, it will take about five minutes before the British police take him into custody to face charges for breaching his bail conditions six years ago, and after that heaven knows what deal the British have struck with the Americans.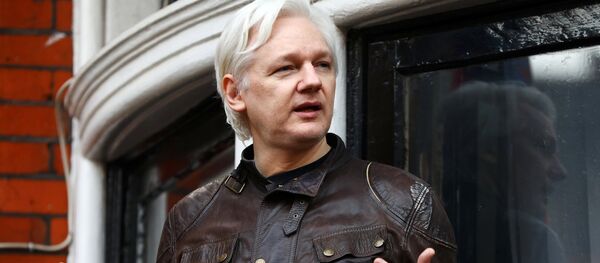 I think the most fundamental point about this is pretty straightforward – anyone can say that Assange is in difficulty. I mean, his health is suffering after six years confined indoors in the Ecuadorian Embassy.
I saw him just a few weeks ago and he's much weaker than he was when he went into the embassy. He needs help. He's an Australian who needs help and the Australian government should be stepping in to help him. And they can do it, they should do it, but so far they're not doing it.
Sputnik: What do you make of the Ecuadorian president's statement that there's a need for a solution which would guarantee Assange's right to life and at the same time can give Ecuador the possibility of not having what undoubtedly represents a problem for the country?
Julian Burnside: It's hard to know what problems he's causing for Ecuador at the moment, but it is comments like that suggest a clear risk that he's going to be kicked out of the embassy in which case he faces unknowable problems.
Sputnik: Suppose, Mr. Assange is forced out of the embassy, we hope this won't happen but still, where would he go if he's ejected?
Julian Burnside: I guess if he's ejected from the embassy he will very soon find himself in an English jail awaiting charges for breach of his bail conditions. And whilst he's waiting there I assume that the Americans will say "Okay, hand him over to us."
The views and opinions expressed by Julian Burnside do not necessarily reflect those of Sputnik.