Video games say sheriff's deputies are tough as nails material, always having the upper hand in a scrap (like the one in "Far Cry 5" who single-handedly dispatched an entire army of fanatics). This time, however, an officer from West Virginia countered that point of view with her own real-life experience of apprehending an alleged drug abuser, which left her entire face bloody and bruised.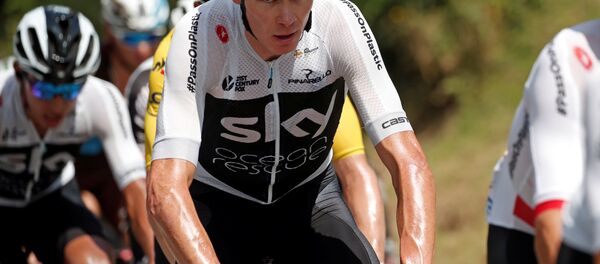 Kristen Richmond, a Brooke County sheriff's deputy, shared photos of her face, body and uniform in a Facebook post following a brawl that went horribly awry Friday.
According to her post, Richmond responded to a call from Bethany College reporting a man throwing things out of the window on the third floor. The suspect was Brandon Jackson, a 21-year-old college athlete, who Richmond said was "gooned up on an unknown drug." Jackson allegedly attacked Richmond when she tried to pacify him and inflicted serious injuries on her.
"The drug had consumed every part of him," Richmond wrote, saying the man was probably on some form of "dissociative anesthetic."
The man managed to rip off the deputy's gear, including her radio, which prevented Richmond from calling for backup. He shattered her glasses, but went on pounding her in the face repeatedly.
"I secured one of the subject's hands in cuffs and maintained that grip throughout the majority of the fight," the post reads.
Richmond also released her K9-trained dog, which attacked the suspect as trained. 
"However, all the K9 bites, punches, knees and baton strikes did not deter this guy," Richmond wrote. "He wasn't there."
Richmond also wrote that the suspect reached for her weapon. The deputy said that while "deadly force was warranted and it was probably getting close to [her] last resort," she is thankful it didn't have to come to that.
It took some five minutes of fighting before deputy's colleagues managed to locate her and intervene in the fight. She was briefly hospitalized and treated for a "broken nose, a fractured sinus and some other minor bumps and lacerations to [her] hands, face and head."
​Richmond noted that she made the Facebook post not with the intention of getting "glory or any of that s**t," but rather to urge the police officers to invest more in training. She argued that it was being "beat to hell and back in training" that helped her not to panic during the fight. Richmond also called on police officers to "bond with their partners," saying it was her partners who came to her rescue that were a "huge reason it ended the way it did."
Richmond also called on the public to consider "everything that [the police go] through" before jumping to conclusions based on "slanted media and facts."
"At the end of the day, we are exactly like all of you 'normal' people. We just want to go home after work," she wrote in the post, which gained 114,000 likes and 152,000 reposts in three days.