"The Government of the Republic of the Union of Myanmar has today established the Independent Commission of Enquiry as part of its national initiative to address reconciliation, peace, stability and development in Rakhine. The Independent Commission will investigate the allegations of human rights violations and related issues, following the terrorist attacks by ARSA [Arakan Rohingya Salvation Army]," the press release read.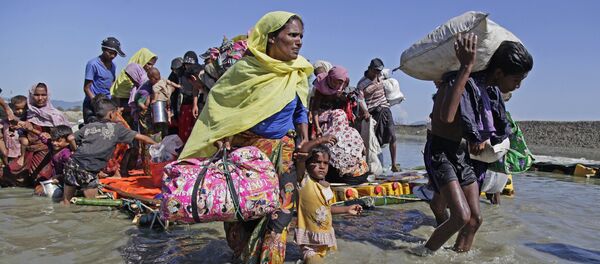 According to the press release, the panel will be comprised of former Deputy Foreign Minister of the Philippines Rosario Manalo, former Permanent Representative of Japan to the United Nations Kenzo Oshima, U Mya Thein, the former chair of the Constitutional Tribunal of Myanmar, and former senior UNICEF official Aung Tun Thet.
According to the United Nations, more than 700,000 Rohingya fled Rakhine state following a military crackdown in August 2017 in response to attacks by ARSA on police posts.