Chamisa said Tuesday on Twitter that his party had collected results from more than "10,000 polling stations" and was ready to form a government.
Winning resoundingly…We now have results from the majority of the over 10 000 polling stations. We've done exceedingly well. Awaiting ZEC to perform their constitutional duty to officially announce the people's election results and we are ready to form the next gvt.#Godisinit

— Nelson Chamisa (@nelsonchamisa) 31 июля 2018 г.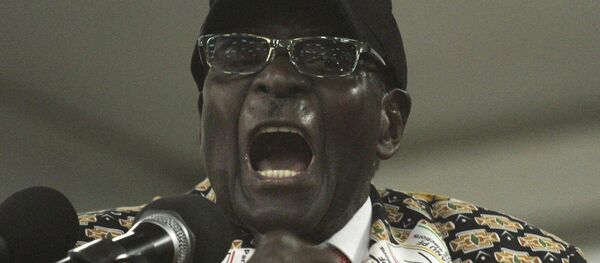 On Monday, Zimbabweans took part in the first presidential and parliamentary elections since long-time leader Mugabe's removal from power. The presidential ballot included a record 23 names. The main contenders were 75-year-old Mnangagwa from the ruling party Zimbabwe African National Union – Patriotic Front (ZANU-PF) and 40-year-old Nelson Chamisa from the opposition Movement for Democratic Change (MDC) Alliance.
In an address to the nation ahead of the country's general election, ousted Zimbabwean President Robert Mugabe said Sunday that he would not support Emmerson Mnangagwa, who replaced him as the leader of Zimbabwe's ruling party Zanu-PF.
These were the first elections to take place after the three-decade rule of former President Robert Mugabe. In November 2017, Mugabe, who also served as prime minister, was forced to step down. Mnangagwa, the former vice president, was sworn in as Mugabe's successor.
During Mugabe's rule, national elections were overshadowed by repeated voting procedure violations and the suppression of the opposition. After coming to power as a result of the November military takeover, Mnangagwa pledged that the upcoming elections would be free and fair.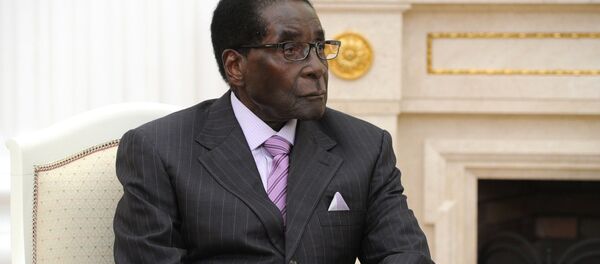 6 January 2018, 14:02 GMT
According to a poll conducted in late July, about 98 percent of registered Zimbabwean voters said they were going to vote in the July 30 election.
Nelson Chamisa, a lawyer and pastor, said earlier the Zimbabwe Electoral Commission was impeding voting in urban areas where he enjoys strong support, however, he reportedly gave no evidence to back up the claims. Chamisa also stressed his MDC Alliance would win if there was no "ballot mischief", adding that a contested result would likely lead to street protests.
According to Reuters, international observers have said the voting process was slow at some stations but it did not appear to them to be intentional.
Zimbabweans were also electing 210 members of parliament and more than 9,000 councillors.