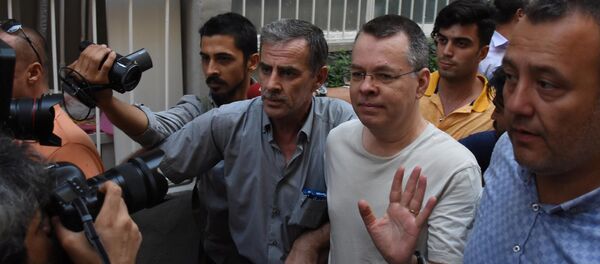 He further stressed that Ankara would not make compromises regarding the independence of the judiciary, adding that Turkish Foreign Minister Mevlut Cavusoglu would hold talks with US Secretary of State Mike Pompeo on the sidelines of an ASEAN summit in Singapore later this week.
Over the weekend, Pompeo and Cavusoglu discussed the case of US pastor Andrew Brunson. He was jailed in 2016 after Ankara had accused him of having ties to the movement of Islamic cleric Fethullah Gulen, who the Turkish authorities consider to be responsible for orchestrating a failed military coup the same year.
US President Donald Trump tweeted last week that if Turkey refused to free the pastor, who is now under house arrest, it would face "large sanctions."
The United States will impose large sanctions on Turkey for their long time detainment of Pastor Andrew Brunson, a great Christian, family man and wonderful human being. He is suffering greatly. This innocent man of faith should be released immediately!

— Donald J. Trump (@realDonaldTrump) 26 июля 2018 г.
Erdogan's remark echo previous comments made by Cavusoglu, who stressed that Turkey would never tolerate threats.
"No one dictates to Turkey. We will never tolerate threats from anybody. Rule of law is for everyone; no exception."
In another development, relations between the two NATO allies have been complicated by disagreements over Ankara's acquisition of Russian S-400 air defense systems, which became a major stumbling block to Turkey also obtaining F-35 fighter jets from the United States.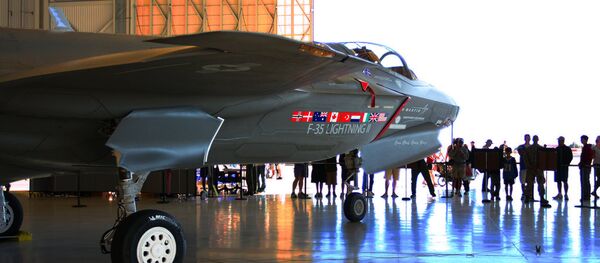 In late July, the 2019 US defense policy bill revealed that Washington had temporarily frozen the F-35 deliveries, which Ankara has already paid for.
Reacting to the reports, Erdogan's official representative, Ibrahim Kalin, was quoted as saying that Turkey would "take legal measures if any steps are taken to prevent the supply of the F-35."
In December 2017, Russia and Turkey signed a loan agreement on the sale of the S-400s to Ankara, which led to a fierce backlash from the United States. Washington has on multiple occasions threatened to slap sanctions on Turkey because it believes that the Russian-made weapon is incompatible with NATO's defenses.