On Monday, US President Donald Trump claimed the European Union was considering paying for construction of up to 11 LNG ports following European Commission President Jean-Claude Juncker's pledge to import more gas from the United States last week after the talks with Trump. In addition, the two sides agreed to lower industrial tariffs in order to avoid a trade war, triggered by US tariffs on imports of steel and aluminum and EU reciprocal measures.
Europe's Existing LNG Ports Underused
At present, Europe has 28 large-scale LNG import terminals, 24 of which are in the European Union, with the total regasification capacity of 227 billion cubic meters (bcm) covering 40 percent of Europe's gas demand, according to the King & Spalding report on Europe's gas import capacity.
READ MORE: No More Than 4 New LNG Facilities Will be Built in EU Anytime Soon — Researcher
However, the region's regasification utilization rates have always been underused and amounting to maximum 27 percent in 2017, according to various estimates of analysts, mainly due to competition from pipeline gas and record exports of Russia and Norway.
Even if we take into account Europe's rising gas demand in the near future and its own decline in production, additional LNG terminals do not seem either necessary or profitable.
"Given low regasification utilization rates across Europe, significant increases to regasification capacity may not be required despite the anticipation of higher LNG imports into Europe moving forward," the International Gas Union's (IGU) gas report unveiled at the recent World Gas Conference in Washington.
Nevertheless, building terminals in EU countries that do not currently receive LNG may help to further diversify Europe's gas imports and lessen dependence on Russian gas, which has been repeatedly bashed by the US president.
"Possibly in Germany, South East Europe e.g. Croatia, and in countries where profitability is not important, such as Poland and the Baltic States," Professor Jonathan Stern of Oxford Institute for Energy Studies explained in comments to Sputnik, asked where would additional LNG terminals be useful.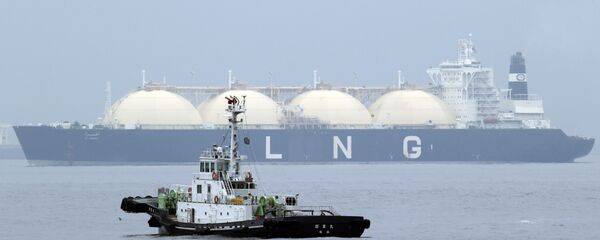 Germany and Croatia both have first large-scale LNG import terminals under construction that are expected to start operating in 2022 and 2019 respectively. Meanwhile, the Baltic States, including Estonia, Latvia, and Lithuania, have been pursuing a strategy of diversifying energy supplies for several years, due to its heavy dependence on Russian gas.
Protecting German Interests
Juncker's pledge to buy more LNG from the United States came amid Brussels and Washington trading off tariffs on imported goods and, more dangerously, Trump's threats to impose a 20-percent duty on all automobile imports from the European Union. Naturally, Germany would be affected the most by such tariffs with losses of German GDP amounting to almost $6 billion and making losses from US metal tariffs "negligible by comparison," according to the report by the German Center for Economic Studies.
"The EU has committed to importing more US fracking gas and US soybeans to avert tariffs on German cars. This is neither in the interest of Italy, whose energy needs are met to a significant extent by Russia nor of French agriculture," Alexander Ulrich, the Left Party (Die Linke) spokesman in the Bundestag Committee on Economic Affairs and Energy told Sputnik.
READ MORE: US Senators Warn Germany, France, UK Against Bypassing Sanctions on Iran
Italy has, in fact, the highest regasification utilization rate of 55 percent of its three existing LNG import terminals. However, its own gas needs are met mostly by two countries – Algeria and Russia – which export 60 percent of the country's needs.
"Juncker defended the interests of EU's biggest shareholder, Germany. I know that Italy will be directly affected by those decisions… Moreover, as we have regasification terminals and underused LNG terminals, we will be asked to buy liquefied gas, paying a price 20% higher than the one of Russian gas, to become a sort of hub for other Member states," Marco Zanni, a member of the European Parliament's Committee on Economic and Monetary Affairs from Italy told Sputnik.
At the same time, South America and Asia are regions that are likely to remain the most profitable export destinations for LNG from the United States until the global picture changes, Stern explained.
"Not at present and probably not until the current surplus of Russian gas is exhausted in the mid-2020s. US LNG exporters will sell their LNG to the most profitable markets. These are likely to be in Latin America, the Middle East, and Asia, not in Europe. Europe will receive the US (and other) LNG which nobody else wants," the professor said.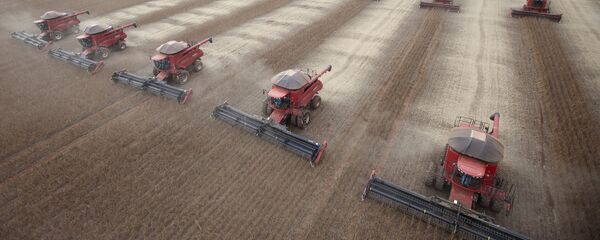 European Commission's Vice-President for Energy Union Maros Sefcovic said in July that Brussels was prepared for an increase in LNG trade with Washington after improving energy infrastructure.
The United States, which is seeking to promote its own gas companies on the European market, has repeatedly criticized the European Union's reliance on Russian gas and threatened to impose sanctions on companies working under the Nord Stream 2 project, which envisages the construction of two gas pipelines that will run from the Russian coast through the Baltic Sea to a hub in Germany.
The views and opinions expressed by the contributors are those of the analysts and do not necessarily reflect those of Sputnik.