New Delhi (Sputnik): India has penned down a series of questions to put before US officials of the Hawaii-based Indo-Pacific Command who are in Delhi for the 17th Indo-US Military Cooperation Meeting. The two sides will be discussing the key military pact Communications Compatibility and Security Agreement (COMCASA).
The most pressing question before the Indian authorities is whether the communication equipment supplied by the US under the pact will remain with India even if the bilateral ties go awry in the future.
READ MORE: India Welcomes US Decision to Upgrade Bilateral Trade Relations
The two countries have been negotiating the COMCASA, which enables the transfer of critical, secure and encrypted communications between weapon platforms to facilitate "interoperability."
"What if the bilateral relations between the two countries go awry? Will the communication equipment supplied to India under the pact remain with us or will the US make them useless? We want assurance from them," a government official who did not desire to be named told Sputnik.
Besides, India also wants an assurance that the American side will not use the access it gets to the military communications system for spying on India.  The Indian Army shot this question to the defense ministry earlier this month.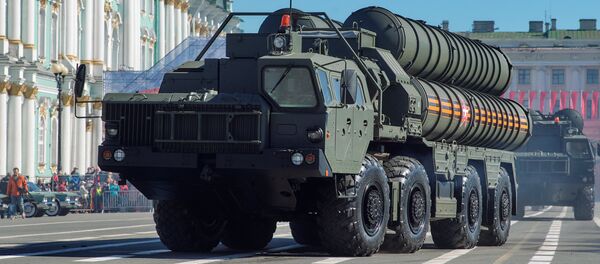 In August 2016, India and the US signed the Logistics Exchange Memorandum of Agreement (LEMOA) — a customized version of the Logistic Support Agreement (LSA), to facilitate each other's operations for purposes of refueling and replenishment with no obligations on India to provide any basing arrangements. But the deal has been under immense scrutiny.
"The government has been delaying the signing of the pacts, for there have been intense internal resentment and lingering fear among Defence Ministry officials that COMCASA would a) severely compromise India's military ties with Russia and curtail access to Russian weapon systems, b) once it comes into force, the agreement would demand periodic inspection access of the equipment to US personnel and, c) access to US weapons would remain subjected to various export control regimes, irrespective of these pacts," P. Stobdan, a senior fellow at the Institute for Defence Studies and Analyses in New Delhi writes. 
READ MORE: US Illegally Trying to Oust Russian Arms From India Market – Military Observer
The US officials are coming to New Delhi to sort out these issues ahead of a 2+2 ministerial dialogue scheduled to be held in New Delhi on September 6. The ministerial dialogue will be attended by External Affairs Minister Sushma Swaraj and Defense Minister Nirmala Sitharaman from the Indian side, while Secretary of State Mike Pompeo and Secretary of Defense James Mattis will join them from the US side.
"However, despite these red-flags, various allurements may have already drawn India into the American strategic fold, not knowing that the trap door would soon slam shut leaving India with no options but to be guided by the US terms," Stobdan added.