"The hurried cremation of Sturgess excludes any possibility of further investigation if, for example, new facts in the case would require the second examination or re-examination of primary data on the causes of death of the UK national. This is a serious cause for concern because the UK authorities continue to destroy any important physical evidence which they themselves somehow link with the poisoning of the Skripal family in Salisbury," the source said.
Sturgess was cremated on Monday after passing away in a hospital on July 8 as a reult of being exposed to an unknown substance.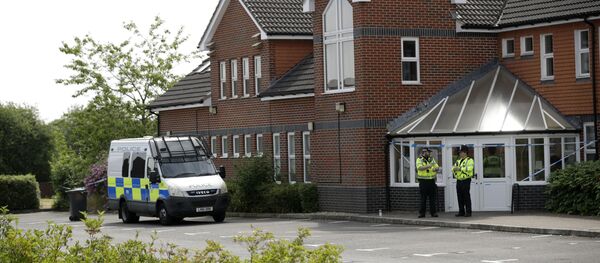 On July 4 UK police reported a "serious incident" in Amesbury,
where two people had been exposed
to an unknown substance and hospitalized in critical condition. Shortly after, the UK police announced that the couple, Dawn Sturgess and Charlie Rowley, were believed to have handled an item allegedly contaminated with the same military-grade nerve agent that was allegedly used in an attack on the Skripals.
On March 4, the Skripals were found unconscious on a bench at a shopping center in Salisbury. The United Kingdom and its allies have accused Moscow of orchestrating the attack with what UK experts claim was the A-234 nerve agent, despite not presenting any proof. Russian authorities have strongly refuted the allegations, deeming them groundless.