"Infrastructure projects aiming at life normalization in Deir ez-Zor province's settlements that were liberated from militants are being successfully implemented… Around 600,000 residents have returned to the province over the past 10 months," Mizintsev said at a meeting of the inter-agency coordination headquarters of the Russian defense and foreign ministries on the return of refugees to Syria.
READ MORE: Syrian Servicemen Ambushed in Dumayr, Brigadier General Killed — Source
Mizintsev also praised the Syrian authorities for their contribution to creating favorable conditions for the refugees' return.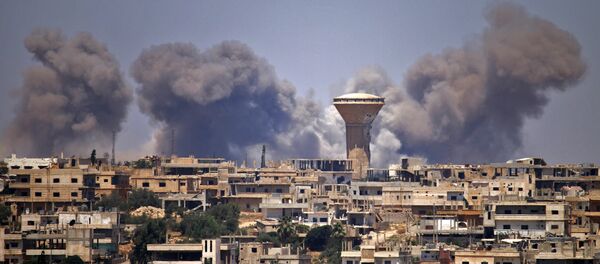 The Deir ez-Zor province's same-name capital has been under the siege of the Daesh* militants since 2014 before the siege was removed in September last year by the government forces. Deir ez-Zor has also been under Daesh offensive from May to June this year.
Last week, the Russian Defense Ministry said that a total of 1.7 million Syrians currently residing in eight countries had expressed their desire to return to their homes, including almost 890,000 refugees in Lebanon, 300,000 in Turkey, and 150,000 in Jordan.
Daesh*, also known as Islamic State/IS/ISIS/ISIL, is a terrorist organization, banned in Russia