The 'smart economic resistance' strategy, announced by Vice-President Eshaq Jahangiri last month aims at staving off the consequences of the US "economic war against Iran." According to the senior official, Tehran has "drawn up the necessary mechanisms" and "planned for the worst case scenarios" to disarm the effects of US sanctions.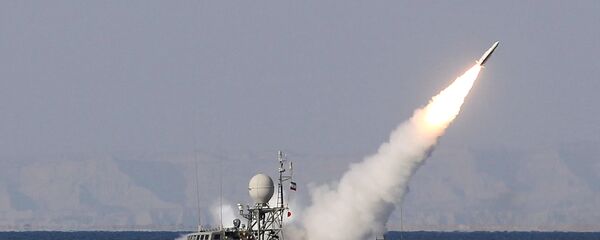 Speaking to Sputnik Persian, Seyed Hossein Naghavi-Hosseini, spokesman of the Iranian parliament's commission on national security and foreign policy, confirmed that one of the points of Tehran's 'smart economic resistance' strategy will be the tit-for-tat closure of the Strait of Hormuz to American oil tankers if Iranian oil exports are threatened.
"Iran has access to the Persian Gulf, the Strait of Hormuz and the Gulf of Oman. It would be illogical if the other countries in this region could sell their oil, while Iran could not," the politician said.
"Iran's strategy here is as follows: either everyone sells their oil, or no one does. Iran has the capability to do this and the Americans know this," Naghavi-Hosseini stressed.
Furthermore, the lawmaker noted, Iran, enjoying some of the richest reserves of oil and gas in the world and serving as a "strong player" on the global energy market, can develop partnerships with major world economies, from Southeast Asia and Latin America to India and Africa, with whom Tehran "could easily cooperate" to take much of the sting out of US sanctions threats.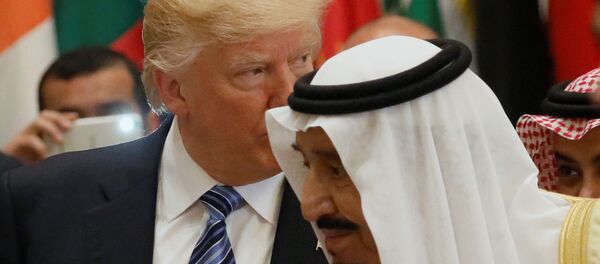 Last month, Vice-President Jahangiri noted that the country has some $200 billion worth of oil and gas projects at the ready for Iranian and foreign companies to take advantage of.
Two Elements to 'Smart Economic Resistance'
Hoshayr Rostami, an independent economist and analyst at Canadian financial consulting firm Finapath, told Sputnik Persian that Iran's geostrategic location is an advantage which allows it to resist American pressure.
In Rostami's view, there are two ways to implement the strategy of 'smart economic resistance'. First, the country's leadership must come to rely more on non-oil revenues, specifically taxation, since this does not fall under sanctions. The analyst pointed out that in the past year, government revenues from taxation already topped revenues from oil sales. Along with oil and natural gas, Iran is also a major exporter of plastics, chemicals, iron and steel, fruits and nuts, fertilizers, salts, copper and aluminum.
Secondly, Rostami noted, it's necessary for Tehran to streamline public spending and subsidies in order to adjust to any difficulties which may arise. "Current costs and government spending are very high. These expenses need to be structured," he said.
As far as President Trump's threats of reducing Iranian oil exports "to zero," Rostami pointed out that Iran can respond to such threats by putting pressure on large companies working with the US. 
"In making such statements, Trump is seeking to exert psychological pressure on Iran and to create economic disarray. There have already been cases in the past, such as the oil-for-food program in Iraq, which was approved in accordance with UN resolutions; the idea that the United States wants to bring the export of Iranian oil down to zero unilaterally is something very difficult to accomplish and impossible to enforce," the analyst stressed.
"It's also necessary to take Iran's geopolitical position into account. For example, the president's words that if we cannot sell our oil, other countries will face difficulties in the Strait of Hormuz – this is something that's difficult to accomplish technically. But if US sanctions lead to a reduction of our revenues, then we must make use of economics to compensate for the loss of revenues caused by sanctions," Rostami concluded.
Escalating Tensions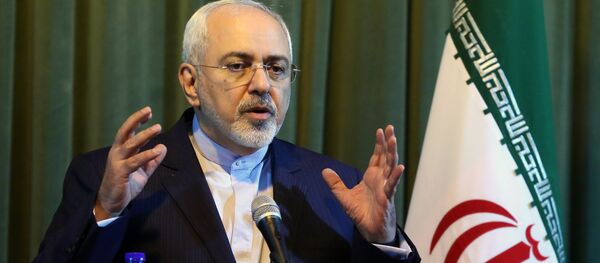 Tensions between Tehran and Washington escalated dramatically in May after President Trump withdrew the United States from the Joint Comprehensive Plan of Action (JCPOA), the landmark nuclear deal which promised Iran sanctions relief in exchange for a halt to the country's alleged nuclear program. Washington has begun reintroducing sanctions in several waves, including restricting Iran's purchase of US dollars (a major currency used for world trade), and threatening to bring exports of Iranian crude oil down "to zero" by sanctioning companies doing business with the Islamic Republic. The latter
target
companies around the world, including the US's European allies, which have begun to withdraw their investments in Iranian oil. US sanctions on companies which purchase Iranian oil are set to go into effect in November. This week, President Trump
said
that bilateral talks between Washington and Tehran may be imminent. Iranian Foreign Minister Mohammad Javad Zarif
dismissed
the overture, insisting that Iran was "not North Korea" and that "threats, sanctions and PR stunts won't work."