A bipartisan group of US senators on Thursday introduced a new package of punitive measures aimed at Russia. A proposed bill includes new sanctions against Russia's political figures, restrictions on energy investments and limitations connected with uranium imports.
The most harsh part of the new bill calls for the sanctioning of Russian sovereign debt.
READ MORE: 'US Addiction to Sanctions Knows No Bounds' — Iran on Measures Against Turkey
Six US Senators said in a press release that the legislation "will increase economic, political, and diplomatic pressure on the Russian Federation in response to Russia's continued interference in our elections, malign influence in Syria, aggression in Crimea, and other activities."
According to Republican Senator Lindsey Graham, "the current sanctions regime has failed to deter Russia from meddling in the upcoming 2018 mid-term elections."
"Our goal is to change the status quo and impose crushing sanctions and other measures against Putin's Russia until he ceases and desists meddling in the US electoral process, halts cyberattacks on US infrastructure, removes Russia from Ukraine, and ceases efforts to create chaos in Syria," he added.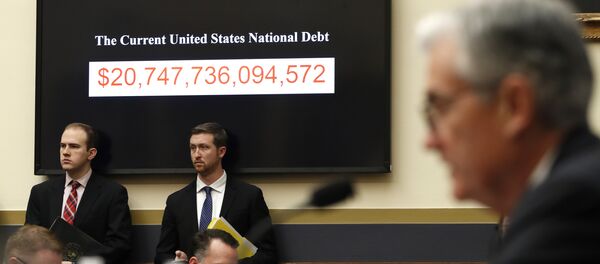 Congress passed the Countering America's Adversaries Through Sanctions Act (CAATSA) in July 2017 in response to allegations that Russia sought to influence the 2016 US presidential election. The Trump administration has been widely criticized for not doing enough in response to Moscow's alleged activities in 2016; however, the White House claimed otherwise, saying that Trump has been tougher on Russia than any previous administration.
Relations between Russia and the United States rapidly deteriorated following the crisis in Ukraine in 2014. Washington introduced several rounds of anti-Russia sanctions after Crimea's reunification with Russia and the latter's alleged involvement in the ongoing Ukraine conflict. Russia has refuted all the accusations and issued retaliatory economic restrictions.