"The US' unlawful sanctions against two Turkish ministers — from an allied country — illustrates not just the US administration's policy of pressure and extortion in lieu of statecraft, but that its addiction to sanctions knows no bounds," Zarif tweeted.
Earlier in the day, The United States announced that it was sanctioning Turkey's Minister of Justice Abdulhamit Gul and Minister of Interior Suleyman Soylu for leading roles in the imprisonment of US pastor Andrew Brunson, measures which Ankara said would not go unanswered.
READ MORE: Turkey Using Arrested US Pastor as 'Bargaining Chip' With Washington — Scholar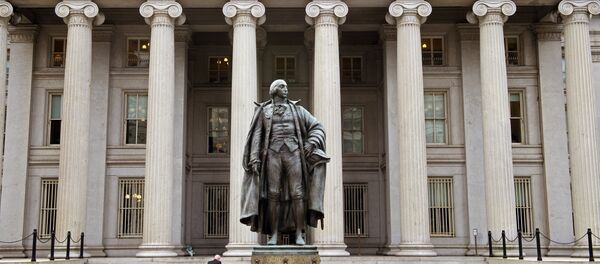 The US Treasury Department in a press release said that the ministers were sanctioned over alleged human rights abuses in accordance with Global Magnitsky Act authorities.
Turkey jailed Brunson about two years ago for alleged ties to the movement founded by Islamic cleric Fethullah Gulen, who Ankara has accused of orchestrating the 2016 failed military coup. The pastor was recently released from a Turkish prison last week and placed under house arrest.