Sputnik spoke with Gift Mwonzora, Post-Doctoral Research fellow, Rhodes University, South Africa for more insight on the issue.
Sputnik: Who is likely to win the election and will it be legitimate?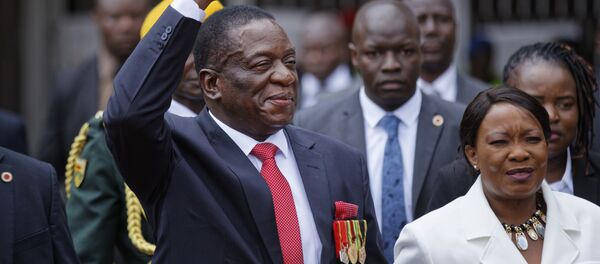 Gift Mwonzora: It will be difficult for the election to get a green bill of health and also with the violence that erupted with the soldiers shooting at the protesting masses; it's also going to be difficult for the election to be credible in Zimbabwe and also the world.
Sputnik: Under new leadership could Zimbabwe progress from the Mugabe era?
Gift Mwonzora: The current regime seems bent on continuing an authoritarian stance, so that there is no clean break from the past. It also depends on pressure from regional organisations.
The regime may try to spin human rights rhetoric to gain funding, but there will not be much change.
The views and opinions expressed in this article are those of Gift Mwonzora and do not necessarily reflect Sputnik's position.