Hashim Thaci, president of the self-proclaimed Republic of Kosovo, said the border with Serbia could be adjusted if a treaty normalizing relations with Serbia is reached.
Speaking at an interview on Thursday, Thaci said Kosovo has about 400 kilometers of "border with Serbia," and that until the border is officially demarcated, Pristina cannot "finish the process of creation of state and its consolidation."
Thaci said he intends to raise the border issue during the next round of talks with the Serbian government, which is being mediated by the EU. However, the date of the talks has not yet been specified.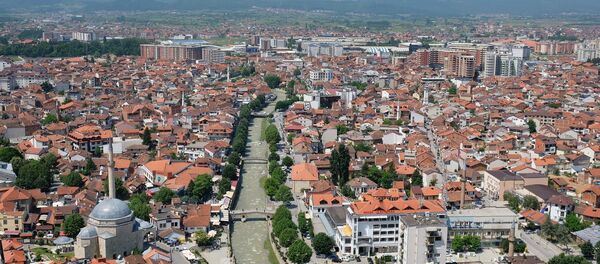 Belgrade does not acknowledge Kosovo as a separate state and considers it an integral part of Serbia. Some Serbian provinces, partially populated by Albanians, have called for their territories be integrated into predominantly Muslim Albanian Kosovo.
"We will talk about demarcation, about the correction of the border, but I remind you that under no conditions from any side can Serbian intentions to divide Kosovo can be realized. At the same time, I am assured that an official request from [the Serbian provinces] to join Kosovo is acceptable and can be fulfilled, if the treaty is achieved," Thaci said, according to Kosovo Radio and Television.
Brussels demands that Serbia and its partially recognized rogue province come to a "comprehensive agreement on normalization of relations," before either of the two entities can join the EU.
Kosovo, which proclaimed independence in 2008, is still not recognized by Russia, China, Israel, Iran, Spain and Greece, among other countries.