"On one hand, the Public Health England has on a number of occasions advised that the risk to the public remains low while, on the other hand, police have stepped up their search for the nerve agent even at places that have never been visited by the victims … This further obfuscates the situation around the incidents, and complicates the life of local residents, who are being continuously frightened by the so-called 'Novichok' and by Russia. It is time that the British authorities bring clarity into the situation guided not by the alleged 'Russian threat', but the interests of its people," the embassy said.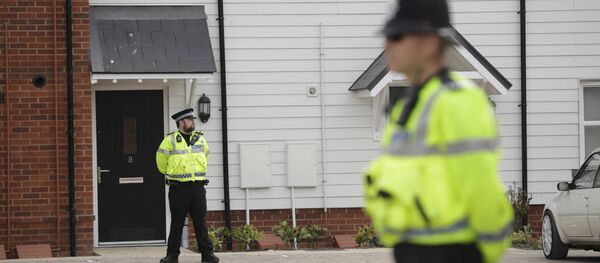 The embassy also questioned the effectiveness of such precautionary measures taken a month after the poisoning, noting that they only alarm people.
On Wednesday, Wiltshire Police, for several hours, closed the Wiltshire air ambulance base involved in the initial response to the Amesbury incident as a precautionary measure "to ensure that no onward contamination had taken place."
Media, however, reported that the Amesbury victims had been taken to hospital in a regular ambulance, suggesting that the staff could have later used the ambulance aircraft. Over the recent days, UK authorities have also cordoned off a number of areas in Salisbury, which are believed to be visited by the victims a day before the incident.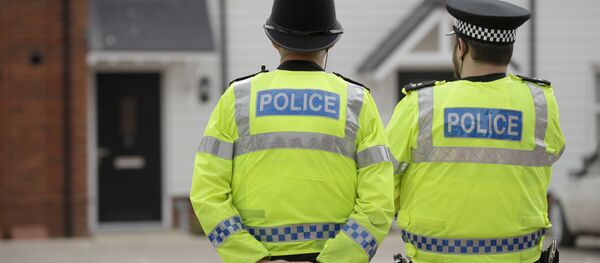 On July 4, the UK police reported a "serious incident" in Amesbury, where two people were exposed to an unknown substance and hospitalized in critical condition. Shortly after, the UK police announced that the couple, Dawn Sturgess and Charlie Rowley, were believed to have handled an item allegedly contaminated with the same military-grade nerve agent which was allegedly used in an attack on the Skripals in Salisbury. On July 8, Sturgess died at the hospital, while Rowley was soon discharged from the medical facility.
On March 4, former Russian spy Sergei Skripal and his daughter Yulia were found unconscious on a bench at a shopping center in Salisbury. The United Kingdom and its allies have accused Moscow of having orchestrated the attack with what UK experts claim was the A234 nerve agent, without presenting any proof. Russian authorities have strongly refuted the allegations as groundless.