According to the media, Google is going to launch a special version of its search engine which will block some websites and search terms.
Sputnik: What is your take on the reports that Google would presumably comply with the Chinese censorship law, considering that censorship concerns were the reason for the tech giant's withdrawal in the first place?
Fahad Malik: In recent news, an online news outlet revealed that Google is working on a version of its search engine which will comply with China's censorship laws. The project was called Dragonfly, and would not allow sensitive terms. Google pulled out of the Chinese market in 2010, but now it seems that the tech giant is poised to enter the Chinese market, pending negotiations with Chinese authorities. Google started working on Dragonfly in mid-2017, and they had meetings with top leaders of China as well. If Chinese regulators approve, Google might get back in the Chinese market again.
READ MORE: Google Unlikely to Obtain Regulatory Approval to Return to Chinese Market
Sputnik: What could have prompted Google to consider returning to the Chinese search market?
Fahad Malik: Google is already providing limited services including some apps in China, China has almost 772 million internet users, and Google should not leave that space empty for someone else to occupy. So its mandatory for the tech Giant to extend its business in China, as they already do in almost all regions of the world.
READ MORE: Google It: Web Search Engine Labels Trump as 'Idiot'
Sputnik:  Will Google be able to comply with all the new censorship requirements from Chinese authorities — why?
Fahad Malik: Google is not the first international tech company to start its business in China, many tech giants already work in China, providing their products and services in China, and every country has various regulations, and rules, which all companies who are willing to do business in that country would follow. Google chooses to operate in China, so resultantly it has to deal with all the regulations of censoring information from residents.
Sputnik: How likely is China to welcome Google back?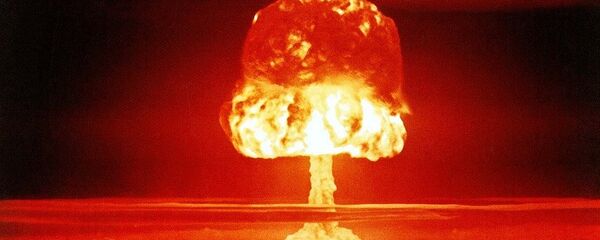 Fahad Malik: China has its own search engine, Baidu, and since Google left China in 2010, Baidu grew bigger than ever, outpacing Google in China. Google is already providing a number of apps in China, such as Google Translate and files go, but bringing the search engine back to the Chinese market would take time, as well as fighting against Baidu, would be a challenge. Still, people in China are excited and am looking forward to Google.
Sputnik:  What kind of a precedent will Google's return set for the industry?
Fahad Malik: If Google starts operations again in China, and if Chinese government tries to soften their internet regulations, that would motivate more tech giants to invest in China, setting a good precedent for the industry.
The views and opinions expressed by the speaker do not necessarily reflect those of Sputnik.