Almost all evidence is being destroyed during the UK investigation into the Salisbury poisoning case, Russian Ambassador in London Alexander Yakovenko said on Saturday.
"Almost all evidence is being destroyed. In case if there is a need to check something, there will be no such opportunity," Yakovenko said in an interview with the Rossiya 24 TV channel.
The diplomat added that Russian investigators were ready to go to the United Kingdom to carry out a joint investigation into the case.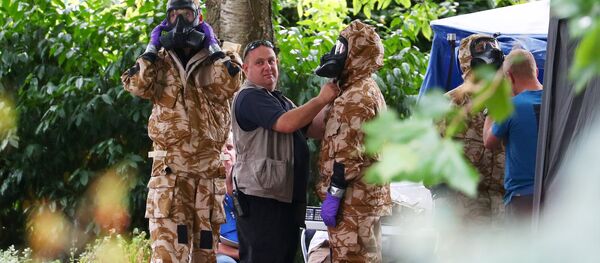 On March 4, the Skripals were found unconscious on a bench at a shopping center in the UK city of Salisbury. The United Kingdom and its allies have accused Moscow of having orchestrated the attack with what UK experts claim was the A-234 nerve agent, albeit without presenting any proof.
Great Britain, the US and many European countries responded to the incident by expelling Russian diplomats, despite Moscow having adamantly refuted the allegations as groundless, instead offering to conduct a joint investigation into the affair.