"Pristina will not lift a finger to form the Association of Serb Majority Municipalities… I ask you, dear Serbs, not to do anything because of this that some Albanians or a part of the international community could use as a trigger for taking any actions against you… I ask you not to react to any provocation… And we'll commit to providing your security," Vucic said in an open letter.
On Saturday, the Kosovo authorities should present to the EU a draft of the statue for the Association of Serb Municipalities that would include 10 municipalities with a total area of over 15 percent of Kosovo's territory and a population of over 100,000 people, with ethnic Serbs prevailing. The establishment of the association was initiated by the EU and Pristina in 2013, but still was not achieved.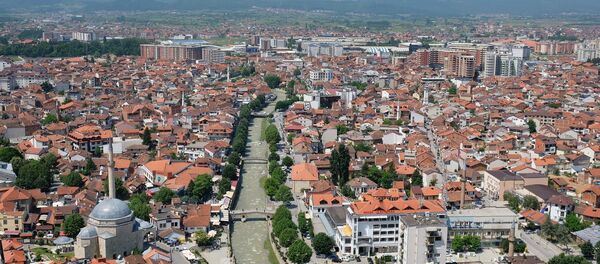 Vucic added that he expected the NATO-led Kosovo Force peacekeeping mission to "safeguard peace and to clamp down any attempt… to occupy key infrastructure objects."
On Saturday, an emergency meeting of the country's national security council will be held as Kosovo's Prime Minister Ramush Haradinaj reportedly warned that a possible attempt of ethnic Serbs in northern Kosovo "to proclaim autonomy" would be met with a response.
Kosovo proclaimed its independence from Serbia in 2008, but Belgrade did not recognize it.