US Secretary of State Mike Pompeo threatened Islamabad against using International Monetary Fund (IMF) bailouts to repay its Chinese debt.
Earlier this week, Pompeo said that an upcoming IMF bailout to Pakistan could be made possible only on the condition that Islamabad would not use the cash windfall to pay its Chinese debts.
"Make no mistake: we will be watching what the IMF does," Pompeo said, talking to CNBC. "There's no rationale for IMF tax dollars — and associated with that, American dollars that are part of the IMF funding — for those to go to bail out Chinese bondholders or China itself."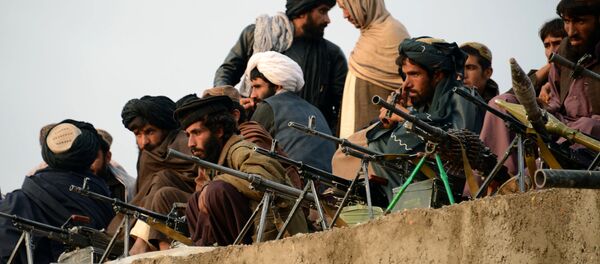 Pompeo's remarks come as the US unveiled a joint $113 million economic development fund for nations located on the Indian and Pacific Ocean rims. The fund was launched by a joint effort between the US, Australia and Japan, three nations that consider China's economic Belt and Road Initiative as a strategic threat.
However, regional economic experts consider Pompeo's threats to be hollow.
"I don't think Pompeo's remarks mean the US doesn't want to see an IMF bailout or that they want China to take on the financial responsibility," said Andrew Small, an expert on China-Pakistan relations and fellow at the German Marshall Fund, a Washington think tank, according to the South China Morning Post (SCMP).
"It's just a warning shot," Small opined.
Pakistani-Chinese relations are considered by some to be in an awkward state of Beijing hugging Islamabad so strongly that the latter has begun to suffocate.
One major infrastructure project, the China-Pakistan Economic Corridor project (CPEC), is estimated to be valued at an eye-opening $62 billion. While various other CPEC projects worth some $18 billion are either already complete or in the late stages of readiness, the Chinese infrastructure contribution has already boosted Pakistan's GDP growth by 6 percent.
But the same Beijing contribution has caused the rupee to plunge, and Islamabad's national currency exchange rate to the dollar to drop 19 percent, due to Chinese machinery imports, leading to a widening gap between official exchange rates and those available on the black market.
In fear that its monetary system will be severely destabilized, Islamabad has been forced to seek outside financial help. IMF is just one option, SCMP reports.
"Right now, all options are on the table," SCMP quoted Asad Umar, the Pakistani finance minister.
"Whether it is going to the IMF, or to any bilateral friend of Pakistan; raise a diaspora bond; or anything else; all of these will be decided when the cabinet takes charge; and it will be decided quickly," Umar told local media.
If the IMF lends cash to Pakistan, that money will inevitably go to China, and Pompeo's threat will have raised more than one eyebrow even in among experts.
"This seems like a clumsy White House attempt to deploy a pressure tactic," Michael Kugelman, senior South Asia associate at US think tank The Wilson Centre, said, calling Pompeo's threat "a bit odd."
"I don't think we are in a phase where there is a comprehensive attempt to squeeze Pakistan financially — the US has other options if they decide to do that," Andrew Small echoed, cited by SCMP.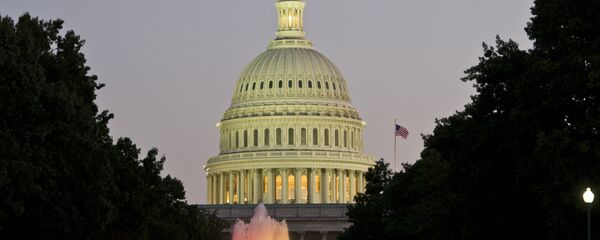 Pakistani political analyst Nusrat Javeed speculated that what Pompeo actually meant to say is: "If you want an IMF bailout, no more CPEC projects. Otherwise, go to the Chinese."
However, experts agree that Pakistan — once a close US ally — is more likely to ditch Washington over Beijing. US President Donald Trump repeatedly taunted Islamabad saying Pakistan received US military aid, but remains a sanctuary for the Taliban and Haqqani networks.
One possible explanation for Pompeo's remarks implies that the US would like CPEC loan terms to be made public, SCMP reports. However, Pakistani Prime Minister Imran Khan, and Umar have already pledged to do exactly that.