"Despite the established ceasefire regime, shelling by illegal armed groups operating in Idlib de-escalation zone of settlements… in the province of Latakia and… in the city of Aleppo was registered over the past 24 hours," Tsygankov told a briefing.
Tsygankov added that 90 Syrians, including 46 minors, received assistance from Russian medical personnel over the past 24 hours.
Tsygankov stressed earlir that the Russian Reconciliation Center had repeatedly urged the leaders of illegal armed groups to join the ceasefire regime and contribute to the conflict settlement in the areas they control.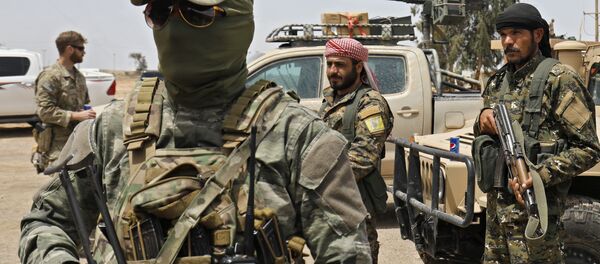 On Tuesday, Russian Presidential Special Envoy for Syria Alexander Lavrentyev said that Moscow was ready to assist Syrian moderate opposition in eliminating the members of the Jabhat al-Nusra terrorist group in militant-held province of Idlib.
Delegations of the Syrian ceasefire guarantor states — Russia, Turkey and Iran — as well as of the Syrian government, the Syrian opposition and the United Nations participated in the tenth round of negotiations on the Syrian problem in the Astana format, which took place on Monday and Tuesday in Sochi.
Syria has been in a state of civil war since 2011, with the government forces fighting against numerous opposition groups and terrorist organizations. Russia along with Turkey and Iran are guarantors of the ceasefire regime in Syria.