Colombia's Foreign Ministry said on Sunday that Colombian President Juan Manuel Santos is not responsible for the failed attempt of assassination of his Venezuelan counterpart Nicolas Maduro despite the claims that the latter has made against him.
"The claims that the Colombian leader could be responsible for a supposed assassination of the Venezuelan president sound absurd and lack basis, "the ministry said in a statement.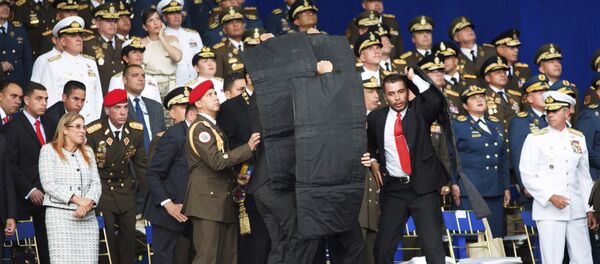 Bogota also went on to urge Caracas to respect Santos and noted that Maduro often accuses Colombia of all problems.
Earlier in the day, Maduro said that he was attacked by several drones loaded with explosives during his address at a public event in Caracas. The president and the officials, who were present at the demonstration, were unhurt in the incident.
Maduro said in his first address to the nation after the attack on him that "the investigation was launched immediately, it has already moved forward, some organizers of the assassination have already been detained." Mduro also said that some other plotters were living in the United States, adding that he asked his US counterpart Donald Trump for a help in bringing the alleged suspects to the justice.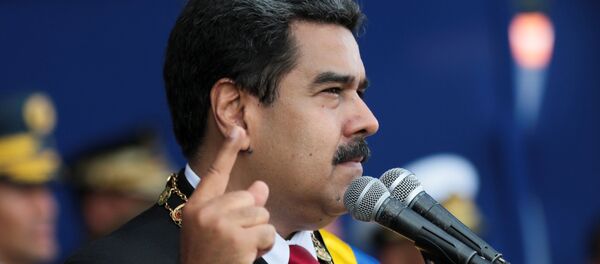 However, earlier in the day, Venezuelan mysterios rebel group dubbed "Flannel Soldiers" claimed responsibility for the attempt of President Nicolas Maduro's assassination.
Venezuelan Prosecutor General Tarek William Saab said on Sunday that a probe has been launched into the failed attempt of President Nicolas Maduro's assassination.