The event is being attended by the head of Snizhne's administration and head of the Donetsk Republic public movement's executive committee. The town's residents and militiamen who have participated in the hostilities in the area are also attending the ceremony.
There are about 50 people near the cross that was placed where Stenin died. At the end of the service, flowers will be laid near the cross.
READ MORE: Finalists of the 2018 Andrei Stenin Press Photo Contest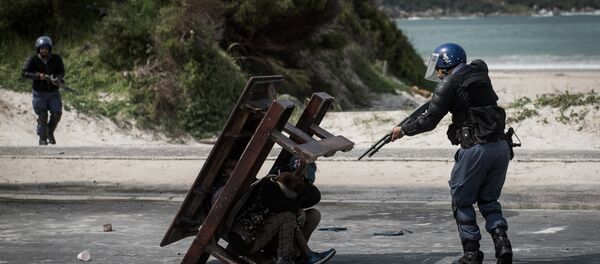 Stenin was killed in eastern Ukraine near Donetsk on August 6, 2014, when the car he was driving while on an editorial assignment was shot at and burned on a highway.
In April 2014, the Ukrainian authorities launched a military offensive against the self-proclaimed republics of Luhansk and Donetsk that declared their independence following what they considered to be a coup in Ukraine in February 2014. According to the UN's figures, over 10,000 people have been killed in the conflict.