"We can only regret the fact that the State Department has once again resorted to 'megaphone diplomacy'… In fact, it turns out that the foreign affairs department favors those forces in the US establishment that are pushing forward the agenda of 'Russia's interference' in the political processes of the United States in their own interests," the embassy wrote on Facebook.
On Saturday, US State Dept. spokeswoman Heather Nauert said that US Assistant Secretary Wess Mitchell had summoned Zhirnov.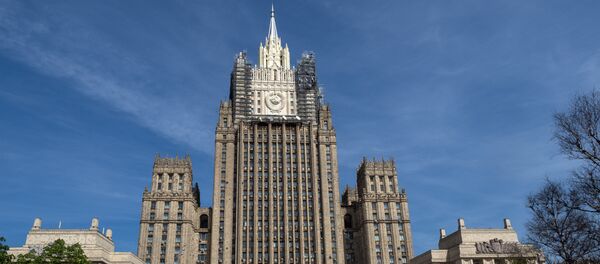 Earlier in the week, the spokeswoman praised Facebook's recent decision to delete accounts run from abroad aiming to sow division and violence in the United States. The diplomat also urged Russia and other parties to halt what she called attempts to subvert US democratic processes.
US authorities have been accusing the Kremlin of conducting malign activities aimed at meddling in US internal affairs, such as the 2016 presidential election, specifically, with the use of social media.
Moscow has said that Russia does not interfere in the internal affairs of other states, and denied the US allegations as unfounded.