New Delhi (Sputnik) — Arfan Wani, a resident of Awantipora in the Pulwama district of southern Kashmir has been nabbed with eight hand grenades and around 1,000 US dollars in Indian currency. It is suspected that Wani intended to hand over the grenades and money to his handlers in New Delhi to launch a terror attack on the occasion of Independence Day on August 15.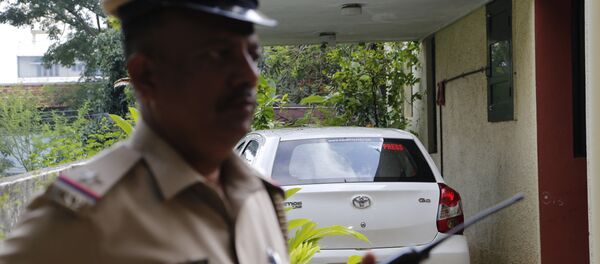 The police have clarified that Wani has no past record of suspicious terror activities. However, the security agencies started looking for him after his name cropped up in recent intelligence records.
"A Kashmiri youth was arrested in possession of 8 grenades from Jammu's Gandhi Nagar area last night. He was carrying the cache of grenades to Delhi to hand them over to someone and they could have been used to disrupt the August 15th celebrations in Delhi," Dr. SD Singh Jamwal, a senior police officer of Jammu Zone briefed the media.  
The captured youth will now be handed over to a special department of the Delhi Police to find out more details regarding the conspiracy. Following the arrest a high alert has been sounded in Jammu.
READ MORE: India, Russia Discuss Need to Curb Proliferation of Terror Through Internet
Meanwhile, intelligence agencies have warned the government that terror outfits like Lashkar-e-Taiba (LeT), Jaish-e-Mohammed (JeM), and Hizbul Mujahideen could be planning to carry out terror strikes in Jammu and New Delhi during the Independence Day celebrations on August 15, according to the Indian Express.