Chinese authorities announced plans to introduce new tariffs of up to 25 percent on US goods valued at about $60 billion on Friday, as part of the nation's retaliatory measures against the proposed hefty US tariffs on $200 billion worth of Chinese products.
Key US energy exports such as crude oil and natural gas have been included in the proposed list of 5,027 targeted products that will face import duties of 25 percent. The additional tariffs will make US crude oil uneconomical for Chinese importers, who reportedly have already stopped importing from the United States.
READ MORE: Chinese Newspapers Mock Trump's Bravado Over Trade War
UNIPEC, the trading arm of Chinese oil giant Sinopec, has suspended crude oil imports from the United States, according to a Friday report by Reuters. The abrupt halt of US crude oil imports by Sinopec stands in sharp contrast with the momentum of rapid growth in the first half of this year, when the state-owned Chinese refiner imported a record high of about 533,000 barrels per day (bpd) of US crude oil in June.
Price Hike
As China continues to diversify the source of its crude oil supply away from traditional suppliers from the Middle East and West Africa in recent years, losing crude oil imports from the United States could force Chinese importers to scramble to look for alternative sources of supply and face higher prices in global markets, industry analysts suggested.
"The trade war [between China and the United States] is set to hurt both sides. As the buyer, we need to fill in such a big gap in terms of supply. Although it's always possible to find other suppliers in the end, the cost will definitely go up, because other suppliers are going to raise prices. Everyone is very smart. This is such a great opportunity for a price hike [for other suppliers]," Li Li, research director on oil and gas markets with ICIS, a leading intelligence provider for the global petrochemicals and energy markets, in Guangzhou, told Sputnik.
The Chinese analyst added that crude oil suppliers in the rest of the world, such as the Organization of the Petroleum Exporting Countries (OPEC) or Russia, could stand to benefit, as Chinese refineries were forced to look for oil supply sources outside the United States.
Diversification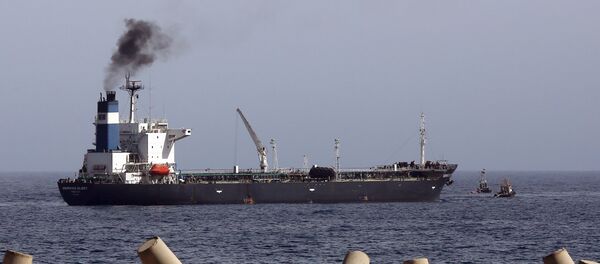 Despite China's economic growth slowing in recent years, the nation's appetite for crude oil continued to skyrocket as more and more middle-class Chinese families bought their first car and started to enjoy a new lifestyle that relies on automobiles.
According to official figures from Chinese customs, Beijing's crude oil imports reached a record monthly average high of 9.6 million bpd in April, beating the previous record of 9.57 million bpd set in January. The nation's total crude oil imports in the first half of this year rose to 225 million tonnes, or about 9.07 million bpd, up 5.8 percent from a year ago, the official data showed.
Crude oil imports contributed to about 70.9 percent of China's overall oil consumption of 317 million tonnes during the first half of this year, official figures indicated.
READ MORE: Professorial Lecturer Explains Timing of Turkey's Trade Preference Review by US
China's growing reliance on crude oil imports also pushed Beijing to look for new sources of oil supply, as part of the efforts to protect the nation's long-term energy security. However, following the shale oil production boom in the United States in recent years, US crude oil has gradually become a key new source of oil supply for China, Li from ICIS pointed out.
"Despite the fact that crude oil imports from the United States account for less than 10 percent of China's total imports, US oil supply is still the new 'dark horse.' China has been trying to diversify its source of crude oil supply for many years. But the key new source in our diversification is crude oil supplies from the United States. If US supplies are gone all of a sudden, how much is left from our diversification?" Li said.
Iran Factor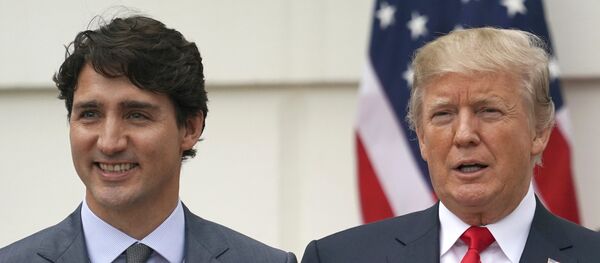 The United States officially reinstated economic sanctions against Iran at midnight on Tuesday. This was a follow-up to US President Donald Trump's pledge to withdraw from the Joint Comprehensive Plan of Action, also known as the Iran nuclear deal, in May.
Although China declined to join the latest round of US sanctions targeting Iran's oil exports, the important roles US companies play in global oil trade could make it difficult for Chinese importers to continue importing crude oil from Tehran, industry analysts suggested.
"The base case is that China is looking for ways to maintain their crude oil imports from Iran, or at least to use it [Iran] as a bargaining chip in the trade dispute. Having said that, it's going to be challenging for Chinese refineries, because of issues like shipping insurance to get around US sanctions against Iran," WengInn Chin, a senior oil market analyst at industry consultant Facts Global Energy in Singapore, told Sputnik.
The expert explained that the dominance of US companies in the shipping insurance business could prevent Chinese refineries from importing Iranian crude oil.
"From what I understand is that the large portion of shipping insurance companies are based in the United States. If they [Chinese refineries] are unable to get shipping insurances from these US-based companies, it would be difficult for them to import [crude oil] from Iran," Chin said.
Despite the explosive growth of global US crude oil exports in recent years, the additional supply from the United States would not be enough to offset the void in global markets if Iranian crude oil gets shut out, the analyst added.
READ MORE: Saudi Arabia Resumes Oil Exports Via Bab al-Mandab Strait — Energy Minister
Iran exported a total of 777 million barrels of crude oil, or about 2.13 million bpd, in 2017, with about 62 percent of the shipment going to Asian markets led by China and India, official figures showed.
According to the latest available monthly data from the US Energy Information Agency, crude oil exports from the United States reached a record monthly average high of 2 million bpd in May, up 100 percent from a year ago.
The views and opinions expressed by the speakers do not necessarily reflect those of Sputnik.