UK Defence Secretary, Gavin Williamson, has announced the formation of a specialist military task force, allegedly aimed at helping to combat the use of female suicide bombers by Jihadist groups.
Reportedly, the mission will also focus on neighbouring Kenya and Ethiopia, and may later branch out across the continent as far as Nigeria in the West, which is plagued by its own Islamist insurgency, Boko Haram, who are held responsible for the now infamous 2015 mass kidnapping of hundreds of school girls.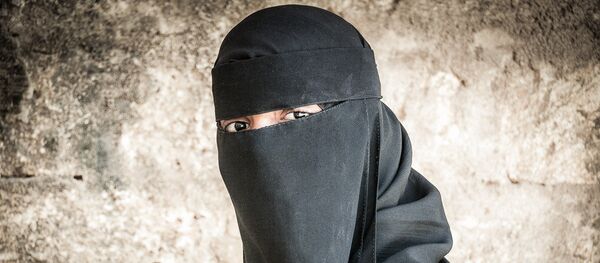 Reportedly, the unit will consist of a small contingent of British army personnel — including female officers — who will oversee the process of mentoring native forces on how to deal sensitively with child and female fighters that have been drawn into extremist Islamist groups, some as suicide bombers, in the hope that they can be coaxed out. Reportedly, British forces have long participated in training missions in Africa that seek to highlight the nuanced connection between gender issues and security. 
Risk of Overlooking Root Causes
However, some have long voiced concern that focusing such training specifically on gender risks overlooking root causes of terrorist violence, such as extreme interpretations of religious scripture or socio-economic woes. 
"These are problems that cannot be dealt with by this specialist army unit, it will require a multi-agency approach that includes the private sector investing in building a stronger economy and infrastructure in these states or like the case of Nigeria in the poorer north-eastern states where Boko Haram is the most active," Dr David Lowe, an expert of and consultant on terrorism, told Sputnik.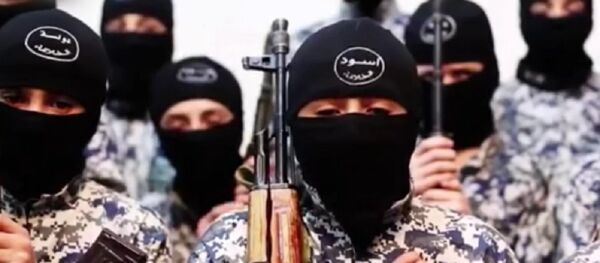 Reports that Jihadist groups are resorting to the use of female suicide bombers have become increasingly prevalent, suggesting that the tactic may now be a mainstay of the terrorist attack strategy. In May, three female suicide attackers killed nine people in Niger's
south-eastern city of Diffa
, they were believed to have been affiliated with Nigerian terrorist group, Boko Haram.
There were also numerous reports of Daesh deploying suicide vest-wearing females in an effort to deter the liberation of Raqqa, Syria, in late 2017.
"Suicide bombing has been a choice of terrorist attack by Islamist groups like al-Qaeda, Daesh, Al-Shabaab and Boko Haram and it was also a type of attack deployed by other Arabic groups like Hezbollah and Hamas in the Middle East, especially in Israel during the late 1970's into the 1980's," Dr Lowe explained.
"As such it should not come as a surprise that female members of these groups are used as suicide bombers. It has been assumed that Islamist groups use male members to carry out attacks. As seen in many terrorist conflicts, when a group is losing they tend to use more females and children in their terrorist related attacks, one for shock tactics and secondly because there are not as many male fighters. Also another factor, similar to that witnessed in the Nord-Ost siege in Moscow is women who become widowed or lose a close relative they can become more deeply committed to a terrorist group's cause and carry out attacks, and tend to be more ruthless than their male counterparts."
Mr. Williamson's announcement of the new military unit comes on the heels of a report by the International Centre for the Study of Radicalisation in London, released in July, which issued a stark warning on the increasing threat posed to British national security by female returnees linked with Daesh in Syria and Iraq.
145 British Women Affiliated With Daesh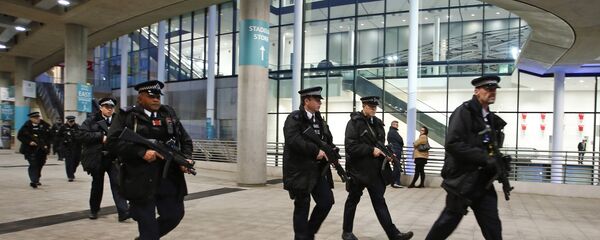 The authors found 145 British woman had become affiliated with the terrorist group's self-proclaimed caliphate. Yet, out of those, at the time of publication on July 23, only two were confirmed to have returned to the UK, leaving open the possibility that more female fighters may return with the know-how to carry out suicide bombings on British soil.
With this in mind, some may wonder why the UK government is focused on combating distant groups in countries such as Nigeria, rather than securing the home front from returnees. 
"The UK is focusing on East Africa as this is where the use of female suicide bombers is more prevalent. In relation to the UK, the Security Service, MI5 and the police's Counter-Terrorism Units supported by intelligence reports from GCHQ are still focusing on the home front investigating both male and female terrorist suspects. In August 2018 we saw a female Da'esh inspired terrorist cell of three comprising of three women convicted of terrorism offences in London, which shows that this activity is as proactive as ever. What we are seeing is the formation of another initiative and it should be welcomed as this initiative of using specialist army team comprising of female British Army soldiers can help save lives as well as potentially assist the female terrorist by applying a version of the UK's Prevent strategy with the associated Channel programme, which could stop them being so vulnerable to be drawn into terrorist activity," Dr. Lowe told Sputnik.
The views and opinions expressed by the speaker do not necessarily reflect those of Sputnik.