Riyadh is suspending all joint education programs with Canada and moving its students studying in the country elsewhere, after the kingdom abruptly cut ties with Ottawa over criticism of its jailing of rights activists, Al-Arabiya TV reported on Monday, citing a pertinent decision made by the Saudi government.
There are more than 15,000 Saudi students currently studying in Canada, including 800 already working in the country in medical and other professions.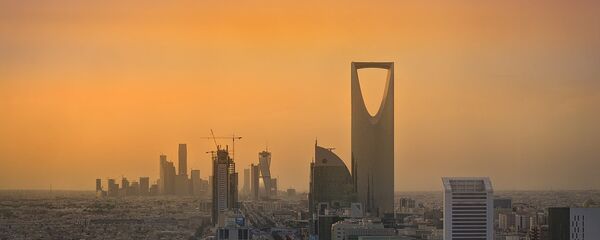 Accompanying family members bring the overall number to  perhaps more than 20,000.
Plans to relocate Saudi students and their families in Canada to other countries, primarily the United States and Britain, were already underway, education ministry official Jassem al-Harbash said.
Ireland, Australia, New Zealand, Japan and Singapore are also on the list of potential destination countries, he added.
In an interview with Sputnik, Feisal al Dawsari, a Saudi student living in Canada, said that he welcomed the decision to break off ties with Canada.
"I have already sent out applications to universities in other countries and I'm now waiting for their response. I have also booked plane tickets for myself and my family to get back home, just like my Saudi friends did," Feisal added.
On Thursday, Canada's Foreign Affairs Minister Chrystia Freeland  said that she was "deeply concerned" to learn that human rights activist Samar Badawi, the sister of imprisoned Saudi writer Raif Badawi, had been jailed by Saudi authorities.
Raif Badawi was arrested in 2012 and sentenced to 10 years behind bars for criticizing Muslim clerics and the country's religious police. He was also accused of insulting Islam and of committing cybercrimes. His wife and their three children currently live in Canada.
READ MORE: Saudi Twitterians Spark Internet War vs. Canada, Troll With Quebec Independence
The Saudi foreign ministry responded to Freeland's statement by recalling its ambassador from Ottawa, declaring the Canadian envoy to the kingdom a persona non grata and giving him 24 hours to leave the country.
Riyadh also froze all new trade and investment contacts with Canada, suspended all joint educational programs and announced that Saudi students would no longer be going to study in Canada.