"The Office of the United States Trade Representative (USTR) today released a list of approximately $16 billion worth of imports from China that will be subject to a 25 percent additional tariff as part of the US response to China's unfair trade practices related to the forced transfer of American technology and intellectual property," the release said.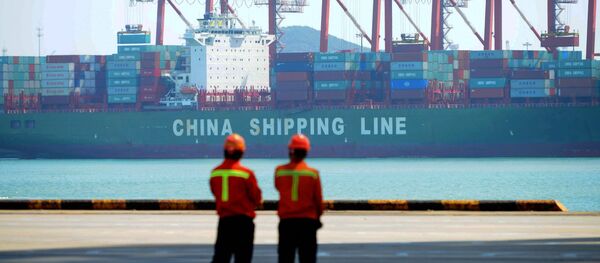 On August 23 US Customs and Border Protection will start collecting duties on Chinese imports, it added.
The release said the list of products that will fall under the new tariffs includes all but five from a list that was proposed on June 15. The first set of tariffs on $34 billion worth of Chinese imports went into effect on July 6, the release added.
US Trade Representative Robert Lighthizer had previously said that Trump had directed him to consider raising tariffs on Chinese goods to 25 percent.
READ MORE: Tesla Building First Overseas Factory in China Following Tariffs on US Autos
Last week, China responded to a proposed tariff increase from 10 to 25 percent on $200 billion worth of Chinese products with a threat to impose duties of up to 25 percent on US imports worth $60 billion.
Earlier, Beijing said that China would take the necessary countermeasures to protect its legitimate rights and interests if Washington continues to raise tariffs on Chinese goods.