"We have responded in writing to the latest proposal from the Office of Special Counsel regarding its request to interview the President," Jay Sekulow, the president's lawyer, said Wednesday afternoon. Trump refused to interview with Mueller, The New York Times reported, citing people familiar with the matter.
"We're restating what we have been saying for months: it is time for the Office of Special Counsel to conclude its inquiry without further delay," said Rudy Giuliani, a fellow member of Trump's personal legal team and former mayor of New York City. "Millions of pages of documents along with testimony from dozens of witnesses have been provided," he said. Mueller is now just prolonging his investigation without announcing any conclusions, the lawyer continued.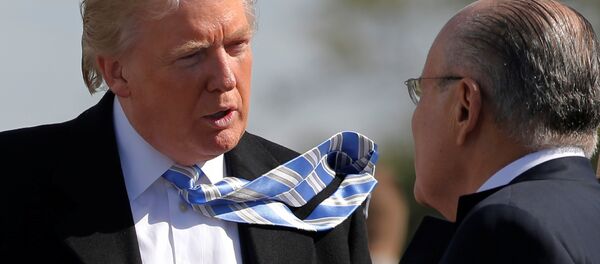 "It is about time that ends," Giuliani said of Mueller's Russia investigation during a radio interview Wednesday. "We do not want to run into the November elections. Back up from that, and this should be over with by September first. We have now given him an answer. He obviously should take a few days to consider it. We should get this resolved," the former mayor said. 
Initially, the special counsel reportedly wanted to interview Trump about colluding with members of the Russian government to swing the US presidential election. However, many Democrats supportive of the special counsel quickly changed their tune following Trump's removal of James Comey from his role as the head of the FBI shortly after Trump took office. Now, they wanted Trump to be investigated for "obstruction of justice" for what they called his attempt to block an investigation into his campaign.  
In May, Giuliani said he wanted Trump to interview with Mueller for two to 2.5 hours to limit the scope of the special counsel's questioning. He also sought for the questioning to take place while Trump was not under oath.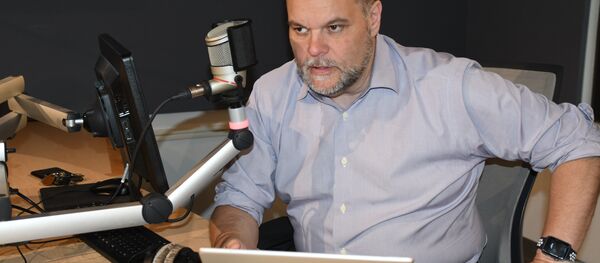 Mueller's investigation has resulted in several indictments that primarily center on white collar financial crimes; the most high-profile being the charges of financial fraud against Paul Manafort, who was briefly chair of Trump's presidential campaign. 
The special counsel also indicted Russian nationals in two separate cases. One indictment is concerned with a "Russian troll farm" in St. Petersburg. An American law firm hired by the accused says that it intends to fight Mueller's allegations vigorously. Another indictment implicated alleged members of Russia's GRU. Moscow responded that there was no evidence these people were connected to the GRU, and has consistently rejected any accusations of meddling in the election or colluding with the Trump team.